Hello Ka'Chika, This is Antonette and Welcome back to my channel If you're new to this channel, click the subscribe button and the notification bell, because I am uploading videos about how to make money online, by just using our phone, application and some websites for free since we are close to 500,000 subscribers and because our video has reached 1 million views and this is it "TOP 6 LEGIT & HIGHEST EARNING APPS" I thought of making a new video where I will share to you the top 10 highest and legit earning apps that I'm using until now by the way I just want to congratulate our winners on the past $530 giveaway or ₱25,000 so congratulations to all of you, so to those who didn't win just stay tuned and subscribe to our channel because the 500,000 subscribers special giveaway is near so help me reach 500,000 subscribers so we can giveaway again but before we start our video I just want you to know that online job is becoming a more viable option especially with the pandemic still going on right? So for anyone looking to get ahead on their online career, mastering and learning certain skills is absolutely necessary, now if you looking to learn new skills you should checkout SKILLSHARE! Skillshare – is an online learning community with thousands of classes online from photography, graphic design, productivity and many more classes, me as a content creator on youtube I'm constantly trying to find new ways to improve my videos, may it be editing, script writing or making thumbnails I used Skillshare to learn and enhance these skills.
I actually like this course about how to vlog, film, edit and upload to youtube in which it teaches visual story telling film production, film making, video editing and anything about creatives. And what I really like about Skillshare is that they have a very affordable annual subscription for only less than $10 per month! And the good news is, for a limited time you can get free trial of Skillshare's premium by clicking the link down below on the description box and pin comment So I encourage you to explore your creativity with Skillshare's online classes where you can find what fascinates you! ok so now I will share to you the top 10 legit and highest earning applications that I used until now I will share to you the applications in particular order so I'll start the application with the less total earnings or total income that accumulate from this applications so my Top 10 apps is this MILIEU this is a mobile application where you get paid for answering the survey.
So if you ask, why does MILIEU pay us to answer surveys? MILIEU acts as a middle man to companies so that they can find the customers that they wish to survey and in return you'll receive points or rewards by completing those surveys and the points you get can be converted to CASH and it pays thru GCASH and can also be via load or prepaid load your choice is just multiple choice
another ways of earnings here at MILIEU is to invite friends it's so easy to earn money here at MILIEU
so just be sure to answer the surveys, and you will really earn money here even if you don't invite, ok. so I will put here on our screen how much is the total earnings that accumulate here in MILIEU APP ok so next on our list, is this BUZZBREAK this is just one of the first applications that I recommended or made a video here on our channel Our channel is 2 years, so the buzzbreak has been paying for 2 years, so right, it's been too long – BUZZBREAK is a mobile application that let's you earn by simply reading news and watching videos – the main way to earn points here is by reading articles so if you love reading articles so this appliction is for you this application that lets you hit to birds in one stone it lets you earn money and gain knowledge so another ways of earnings is by watching videos and there are also daily tasks, like daily check in, watching short advertisements, and spin the wheel and the last way of earning here at BUZZBREAK is to invite friends before, you could cashout with PayPal but now their payment method is Gcash the only disadvantage here at BUZZBREAK is that you can't withdraw the large amount you want because there is a limit to redeeming your points here on BUZZBREAK daily, you can redeem points worth ₱24.00 I will show my total cashout here at BUZZBREAK so next on our list is this GIVVY applications there are two givvy applications that I shared here on our channel, so it's just the same developer those are EARN MONEY WITH GIVVY and PLAY & EARN, all you have to do here in these applications is you just play you'll just have to play games, have fun and win rewards so the ways of earnings here at GIVVY are daily check in and then there are games here like memory, tic tac toe and calculate, daily task and then in one application the ways of earnings here are the daily check in, there are also games like puzzles, rectangles, and then this balloon, it's very entertaining because you just pop the balloons, so just don't hit the bombs, so the payment method here in the two applications is Revolut and PayPal I will put here on our screen the total earnings I earned here in GiVVY apps so next on our list is this JAG Rewards this is a mobile application that you can download on your Android and Ios so here in JAG you just complete tasks JAG is a earning platform base in Hongkong, where users earning money by trying new products, watching videos, going to events and help brands in promotions companies test us with their products,
like example there is a task there, you buy their new products and then post a picture and selfie holding the products so they will give you rewards like ₱5, ₱10 pesos, depending on the tasks so my only disadvantage here at JAG is that they only have a few tasks or campaigns so I can say that it is more perfect for those who love to invite, because it has ways of earnings which is to invite friends that you will earn more when you invite friends everytime when you can invite friends using your code you can get instant ₱ 100.00 the payment method here is via Gcash, you can also use your points for Lazada voucher, Mang inasal voucher, Grab taxi voucher I'll just put here on our screen how much total I earned here in JAG rewards so next on our list, is this LUCKY 2048
it's addictive to play so its allowed it to the children
she/he will have to merge balls and you can earn a diamonds, so the diamonds or tokens you can convert it to real Paypal money here you just merge balls with the same number it will merge and double the previous number as you merge points and accumulate points or diamonds, you activate their slot machine and then in their slot machine you can earn diamonds but before you can activate their slot machine, you must first watch a short video advertisement I made a previous video about it, this is it
by the way happy 1.1M views on this video aside from merging the balls there is also a scratch game, roulette and daily task so the payment method here at Lucky 2048 is via PayPal, the minimum amount of points that can be redeemed is 100,000 diamonds and that is equivalent to $5 and I just pop up here on our screen the total earnings that I have earned with this application.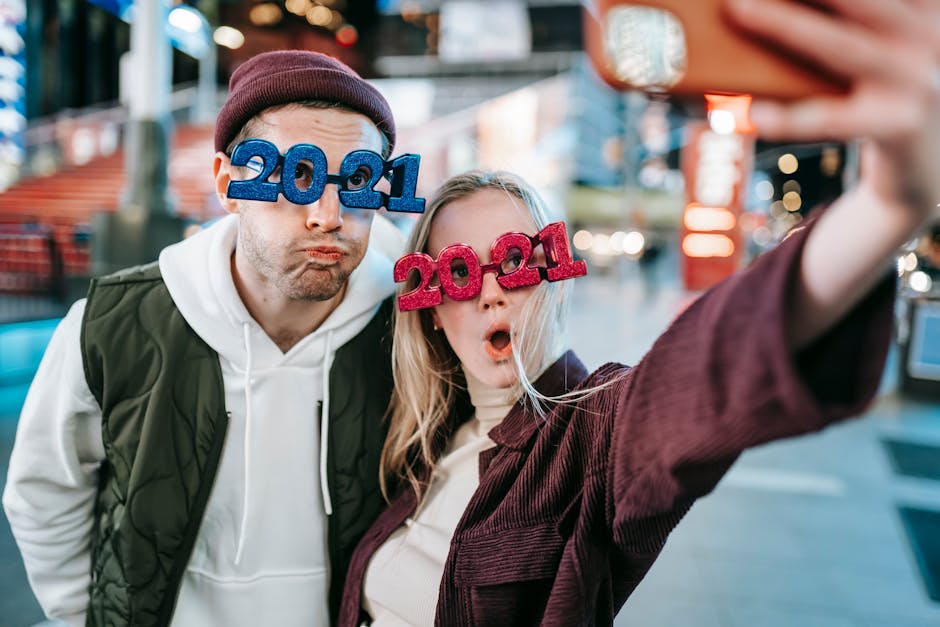 Next on our list is this HONEYGAIN
even if you are sleeping you can earn here at HONEYGAIN install the application and after that just let it go. share your internet data you can earn passive income with HONEYGAIN you can get paid for sharing your and used internet connection
even if you just sign up you can get $5 instant when the application is installed first you'll just have to decide how many gigs or data you want to share with the company per day it's better to honeygain when you have unlimited wifi connection Another ways of earnings here aside from sharing your unused internet connection is to invite a friend you'll earn extra 10% of your referral earnings and the payment method is via PayPal, I will put on our screen the total I earned from this application. and next on our list is this CLIPCLAPS CLIPCLAPS is very legit application where you get paid to watch funny videos this is available to download on playstore and appstore while you are laughing while watching videos on Clipclaps, you are earning the best thing is it doesn't have advertisements like the ones that pop up suddenly on your screen, every time you watch a video you get a treasure chest
and those treasure chests contain PayPal cash or clapcoins so you can convert the clapcoins into cash, and the raffle treasure you can win $10 reward just scratch raffle tickets and you can earn $10 or $5 and these raffle tickets are accumulated when we watch funny videos and then you can also play games here, for example Coincat, Aquarium, Bricks Breaker and Battle Blocks and there are also scratchers and the payment method here at Clipclaps can be redeemed via PayPal, Gcash, Paymaya or Via Prepaid Load, I will just put on our screen how much is the total earnings I have accumulated from Clipclaps ok so now next on our list is this CURRENT application you will be paid just for listening to music and even for charging your cp it's just Spotify where you just listen to music and you choose the Categories of music you want to listen to just go here to Earn, and then there is Check in daily you can earn points there, there is also Daily goal and surveys
but the best way here in Current apps is to just listen to music you'll just have to listen for 30 mins and you'll immediately earn 200 current points so the current points that we can accumulate here in the current we can redeem for PayPal cash Another thing I liked about the current rewards is their new update in which you get paid by charging your phone so this is our daily activities right? but we get paid even for doing simple things, we do it almost everyday, right? so the payment method here is via PayPal, so the minimum amount of current points we can withdraw is 7,950 points, and this is equivalent to $1 or ₱50.00
and the maximum amount we can withdraw here is $20, you can withdraw unlimited here so that's where the payment proofs are, I've withdrawn so much from current rewards so now we're down to top 2 legit and highest earning app so my top 2 application is CASHZINE so CASHZINE is just like BUZZBREAK where you read articles or news There are also other ways of earnings aside from reading articles, there are also things like checking in daily, spinning the wheel, completing tasks and watching short video ads the only difference here with CASHZINE and Buzzbreak, is that you can withdraw more per day here in CASHZINE compared to Buzzbreak.
Because it has a limit which is ₱24.00 per day, while here at cashzine I can withdraw up to ₱1200 per day via PayPal There are two Payment methods here at CASHZINE, it can be Paypal or Gcash, in Gcash the minimum amount you can withdraw is 960,000 points equivalent to ₱600.00 and the estimated income I have already here in the CASHZINE app in PayPal and in Gcash is about ₱100,000.00 plus, ok and now we're down to our top 1 legit and highest earning application is this GAMEE so I'm sure you're familiar with GAMEE here because I've made a video of this GAMEE many times you can download it on Playstore and Appstore you will be rewarded for playing simple arcade games but technically speaking you can't earn cash by playing their games you only get the chances to win cash prizes this is how it works so you'll have to play games and tournament for you to get tickets and the more tickets that you earn the more chances of winning their cash prizes there is a raffle draw every week and there is a bonus pool up to $1000, all tickets you earn for that week will be automatically entered in their raffle draw but there are also ways of earnings where you can earn a directly cash prize like for example, here in spin to win everyday it's when you check in daily, another way for us to earn cash reward is to be in their leader board every day there is a ranking when you join their leader board when you have a lot of earned tickets per day, it is possible to join their leader board and you can win cash prizes last way or the 3rd way to earn a cash prize directly is to join their referral program so here you can invite friends
so $0.10 for every friend you invite and you'll also earn 500 tickets and also you'll earn 10% of your friends daily earnings to be able to withdraw your earnings you only need to have a $10 cash balance for you to be able to withdraw
and the payment method here at GAMEE is via PayPal GAMEE is really very legit and I have earned it many times, that's what proves it, so this is my proof of payments in my PayPal accounts, my total earnings here at GAMEE have reached $4,991.54 and I still have a remaining balance in my GAMEE account of $300 plus so a total of $5,000 plus what I earned here at GAMEE that's it, this is my TOP 10 Legit and Highest Earning apps that I still use until now and super Legit and Paying are the applications I shared to you all the download links of the applications I mentioned are in our description box and pin comment and also the full video tutorials of those applications, ok this ends our video Ka'Chika! If you like and have learned this video, please don't forget to click the like button and share this video, so you can also help other people earn on the Top 10 applications I mentioned and if you're new to this channel click the subscribe button and the notification bell, to keep you updated on our new online source of income, that's all for now Kachika's thank you so much for watching this video, Goodbye and Godbless you all, Good bye!