Jennifer: Hello, everybody,
welcome back to my channel, Jennifer Marie VO where I
teach you different ways that you can make money online
working from home. So in many of my tutorials, I talk about
how to make money doing micro tasks or micro jobs. And
basically, this is completing very small tasks either on
your mobile phone or on your laptop, and you're going to be
making cents per task. Okay, so this is not a get rich
quick scheme whatsoever. You can make money doing this, but
it's like pocket change, okay, you'll get paid maybe five cents per
task, two cents per task, 10 cents per task, you know, all
the way up to some tasks can pay 80 cents or $1 per task,
but the majority are under 30 cents per task.
Okay. So
again, this is not something that's going to make you rich.
But if you want to try to make maybe $5 a week extra, this is
something you can try doing. I've been asked to review Pico
workers once again in 21, to see what the jobs are like how
to perform a task and how to withdraw payment. So I'm going
to show you how to do that right now in 2021. If you go
to the link in the description below, you can see my tutorial
on how to sign up and create an account. But this one is
just going to show you job availability and how to
perform a task right now.
Okay, so once you log into
your account, you're going to look for jobs under find jobs,
you can see right here, there are 628 results. So there are
plenty of little jobs available that you can work
on. You can sort the jobs by category. So there are all
sorts of different little jobs, signup ones, search,
click video marketing. Now, a lot of these jobs are signup
ones. And the reason is that people who are putting these
jobs up here, for example, why sense, they want you to sign
up and complete a survey because if you sign up and
complete a survey, they'll get some sort of affiliate
commission. But be careful with some of these jobs.
Because for example, why since if you sign up to license and
you can't complete a survey, you get screened out of all of
them, then you won't get paid by this client.
So some jobs
are not as easy to fulfill as other jobs. So the ones I
recommend you looking for, or that you perform are any ones
related to Facebook, Instagram, YouTube, promotion,
and marketing. So getting paid to visit someone's website,
and you know, browse through some articles, getting paid to
subscribe to someone on YouTube or to like their
Facebook post. Okay, a lot of these are promotion. And those
are the easiest jobs. So for example, what you can do to
search for certain ones, if you don't want to use the
category feature, for example, they don't have a category
YouTube, and say you wanted to look for jobs that were
watching YouTube videos, you're going to press Ctrl
plus F on your keyboard to search and you can type in
YouTube. For example, this job here, YouTube, you can watch
the video like comment and share and you'll get paid nine
cents. Let's say we just want to do a more simple one. This
one for example, YouTube watch plus, like this girl is going
to pay you six cents to watch her video and click like.
Now
again, I'm going to make this very clear, I do not use Pico
workers to get subscribers or to get people to like or watch
my videos that is against YouTube's policy. So that is
not something I ever do. But a lot of other people do it. And
you can make money watching their videos, because that's
how they're getting traffic to their websites. So you can
make money by watching their YouTube videos. Okay. So when
you want to do a task, you can just click on it. So let's say
we want to do this task here. Now at the top, you can see
this person has excluded countries from Pakistan,
Bangladesh and India. I'm not sure why they've done that.
So
you know, for people who are from those three countries,
you couldn't do this particular task. But there are
all sorts of other tasks that you can do. What you'll do is
this person is saying you're going to go to YouTube, you're
going to search this right here. And she has the keyword
she wants you to search. And then you have to choose the
same preview image. So right here is a link to the image
that you'll find and she wants you to click on that thumbnail
that will take you to that YouTube video, then you have
to watch the video fully. It's very important just run the
video and let it play to the end. And like the video and
not put any comments, okay, so you don't have to sit there
and watch the video, you can just press play and then go do
something else. But make sure you stay you're back by the
end of the video because you have to take a screenshot
proving that you watched the end of the video.
So I went to
the image I found which image I have to click and then on
YouTube, you search for the video, like the video and then
just let it keep running. So once it kept running to the
very end, make sure that you can see this whole red bar is
highlighted because that proves you watch the whole
video. And then you're going to take a screenshot by
pressing print screen on your computer and then you can go
into Microsoft Paint.
If you're on your laptop or if
you're on your phone. Just click whatever key combination
to take a screenshot. Have your phone that you've watched
the video and click like on it, then we're going to go back to
PRNT dot s, c, and we're going to upload it here. Now in Pico
workers, you can upload directly into their system.
But this person said, send a link. So I'm just going to do
the link. So we make sure we get paid for the job. Okay,
just try to follow the instructions exactly. So once
you've uploaded it, you just click on Browse images and
locate your image, then press open. And then it will give
you a link to your screenshot that you can share with the
client. So you're going to go back, you're going to scroll
down, and then you're going to paste your proof here, you can
see here, you can also upload the screenshot but because she
said add screenshot link of the like and proof of the
fully watched video, we're just going to paste the link.
And then you're going to click on Submit proof.
So now you
can see here, all my finished tasks, you can go to see these
under my tasks. And you can see right here, when it has a
green checkmark, that means that was approved. So a few of
them, I was approved, you know, three cents here, four
cents there. And then one of them was not approved, which
was made me very angry, because I did watch that
video.
And so sometimes you get clients that are liars.
And that's really unfortunate. But I'm going to show you
later how you can view a client and view their rating.
Because if a client always says you know, is not
satisfied with a task, you probably don't want to work
with that client. So the status of the job
adjusted, it has this little dot, dot dot, and that is
pending right now.
Okay. So you can click on it to find
more information. So here you can see this employer, it says
the time to read is seven days, so so she has seven days
to approve my task, it might be sooner it might be later,
you can scroll down, you can see what the task was, again,
click on proof required. And then click on proof sense. So
you have it all organized there. You can also sort the
jobs by the highest paying by the most recent. And you're
going to want to try to get jobs where there's a high
success rate. And you see this green bar right there. Those
are the ones that are most likely to pay you for your
job. You can also see here how many jobs are available. So
for example, 120 were completed out of 127 18 out of
25. So I'm sure you can see at the top here that I have a
balance of $17.50. And you might wonder, well, how long
did it take you to make that money and I'm going to be
honest with you, I didn't earn that money.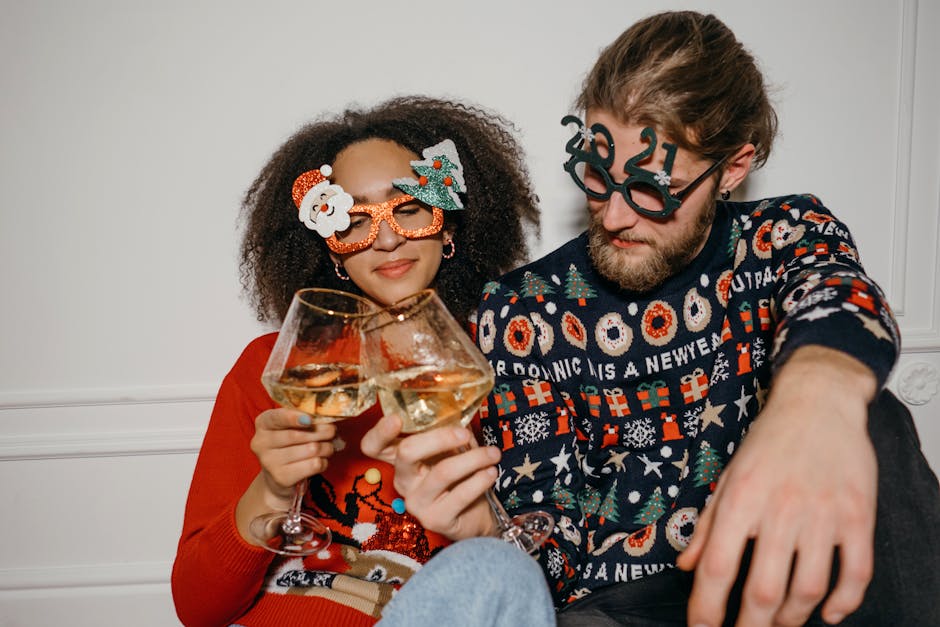 This is money that
has come from referral commissions. So basically, I
have a couple different videos on p co workers. And when
people sign up using my link, I get a very small commission.
Okay. So P co workers will pay me a very small percentage for
referring that worker to P co workers. Okay, so this is not
money I have made. But this money is proof that my
subscribers who have signed up under me are making money with
Picoworkers. So let me show you how that works. So you can
see down here by the month, for example, in January 177
tasks were completed by members that joined under me,
the total that they made was 1663. And so I made 80 cents
from that.
Okay, so that was 80 cents in a month. It's like
I said, it's not a lot of money at all. But it also
shows me that my subscribers or people who are are using
this website are making money doing tasks. So I do like to
to keep track of that as well. You can see, for example, in
November, my subscribers made a total of $102. But again,
that's a lot of tasks they're completing to make that money.
So I got $5 in the month from that, okay, so again, it's not
a lot of money for me, you don't have to sign up under my
affiliate account, that's totally fine. But it is a way
for me to also see that people are getting tasks, because I
only will make this little bit of money on the side here when
they have earned money themselves.
Okay, so that's
how I know another way that I know that Picoworkers is
legit, and they do pay out and also, when I first did my
tutorials, I did a couple videos showing how to do the
tasks and I was paid for those tasks. So I do know that Pico
workers does pay out. So now I want to show you how you can
check to see how people in your country are doing on Pico
workers. So you can click on workers ranking at the top and
you can filter by country and type in your country. I have a
lot of subscribers from India. So let's check how people in
India are doing. So you can see here. The highest earnings
total lifetime earnings. This guy has made $591 but again,
he has done 10,000 over 10,000 tasks.
This is not easy money
and anyone who tells you on YouTube it is is lying to you.
You have to do a lot of work to make that money. Okay. Now
he probably is taking on or he or she is probably too On a
lot of tasks that are two cents each three cents each.
So that's why it takes so long to make that money. You can
see some other people 329 he has done 8000 tasks, okay. But
you can see that people in India there are lots of people
in India using Picoworkers to type in Pakistan, you can see
again, the highest earnings here, I've I've actually
sorted this by tasks done and not the highest earnings. So
you can see here, this guy, or girl has earned 628 total. And
they've done 9000 tasks. So they've done less tasks, but
earn more money than some of these other people. Type in
the Philippines, again, you can see people from the
Philippines are making money, and then the United States as
well.
Okay, so you can type in your country that might help
you decide whether or not you want to sign up for Pico
workers. Okay, now I want to quickly show you how you can
check out if a client is you know, worth, it's worth
working for a client. So when you get a job, you can click
on the employers name. And that will take you to this
little page here. And you want to click on employer because
you want to see their history as an employer, not as a
worker. So you can see here that this girl has paid out
over 2000 tasks. There's 100% rating, it says at the top
here that she's paid for all of the tasks that that people
have done, which is great. Okay, so she's just a member
since January. So for example, if I was doing a lot of jobs
on Picoworkers, I'd say, Hey, this is a good
employer, I'm going to bookmark this employer, maybe
by clicking the Favorites icon up here and check out what
jobs you know she's doing or every time I see her pop up,
I'm going to do her job because I know I'll get paid.
So I recommend making a little list of employers that you
know, this is a YouTuber, so she's going to be probably
paying for likes and paying for views a lot.
So you can
just, you know, do jobs for her all the time and become
one of our subscribers. And that way you're going to get,
you're going to get paid for watching her videos. So when
you want to withdraw cash, or withdraw your earnings, you're
going to click on wallet, and then you're going to click on
withdrawals, that's very important, don't click on
deposit because you're not trying to give money to Pico
workers, you want to withdraw. So click on withdrawals. And
withdrawals are processed within 10 business days of
placing a request. So you're going to click on Request
withdrawal. Now you have to have at least $5.75, in order
to make a withdrawal. And there are little fees, you can
either withdraw with Litecoin, PayPal or skrill. So I believe
that this is international, you know, one of these options
you'll be able to do depending on what country you're from, I
showed you the workers ranking, there are people
doing this from Pakistan, India, Philippines, all around
the world.
So you're just going to have to do your
research of which of these is best for you Litecoin, PayPal
or skrill. For me, I only have PayPal, so I clicked on that,
then you're going to acknowledge, you know, it's
very important that your Pico workers email matches with
PayPal. So just make sure that happens. Because you don't
want to lose any money, you're going to click acknowledge.
And then you're going to select the amount you want to
withdraw. So I recommend if it's your first time
withdrawing, let's say you have $10, I recommend only
withdrawing 575, just to make sure that it works because you
don't want to lose any money.
Okay, so just do the minimum
withdrawal. Because I hear people sometimes on these
websites, withdrawing 20 bucks and saying it didn't go
through, withdraw just the minimum amount. And then click
Send token. I already know this works because I've done a
withdrawal before. So click Send token. And then they'll
send you an email to confirm your token. So go to your
email, copy the token, and then paste it and then click
Submit Request. So you can see here, I've only done one other
withdrawal, which was four months ago for $11.
And now
just on this withdrawal, they take a small fee as well,
which is unfortunate, but it is what it is a 7% fee. Okay,
so then that is pending right now. And then once that goes
through, it shouldn't take too long. They say withdrawals are
processed within 10 business days. I don't believe it takes
that long I forget what happened the last time but I
think it's only a couple days before you get your money. But
it could take up to 10 business days depending on I
don't know when they do it, I guess.
Okay, so that's
basically it for this tutorial. Again, Picoworkers
is not something that's going to make you rich. But if you
have nothing else going on, let's say there's no
transcription jobs available or you can't get accepted into
any transcription platforms, or you're not making money
online doing anything else and you want to do something in
your spare time. Picoworkers is an option for you again, I
do not think you'll make more than $5 a week doing this and
you'll probably be lucky to even make that but people are
using this from all over the world.
If you can start doing
jobs for just a bunch of different YouTubers who want
to Gain traffic that's, you know, an easy money just to
like and watch one of their videos. So that's it for this
tutorial. If you want to learn more tips and tricks about how
to make money online, you can make sure to subscribe to my
channel. And thank you guys for watching. I'll see you in
my next video..