Welcome to my first video in the how-to series. In this video, I will share with you how you
can make money online. I will share with you the ease of that income
source and the pros and cons. If you are here for the Digital Marketing
Course, I will share a new video next week on a topic you will enjoy, so hang around. My name is Prits and, I create educational
content for learners like you. Since the last year, the pandemic has forced
us to change the way we work and live. There was a time when a typical 9 to 5 job
was all we needed. Getting up in the morning, going to work,
coming back in the evening, commuting in the traffic meant a day well spent. But not anymore. Many people have lost their jobs and, those
still with jobs are working more than ever before.
In short, most are looking for a change. Everyone is looking for financial freedom. Some people say that things will improve and
we will go back to the way things were. But the question is, do you want to go back
to your old way of living? Instead of going back to help companies fulfil
their goals, why not take this opportunity to create something for yourselves. Financial freedom, the ability to do what
you want, when you want and how you want. Spend more time with family and friends, be
your boss and take a vacation whenever you want, without having to issue any justification
to anyone.
How do you make money online in 2021 If you are watching this video and expect
me to share a magic formula to make money online, this video will disappoint you. Yes, this video is about making money online,
but this video is also about making money through hard work, passion and dedication. So, if anyone else tells you otherwise, it
is a lie. The reality is far from the truth.
To create passive online income and gain financial
freedom, you have to work harder than you did during your day job. Every day will be a Monday when you begin
working towards your financial freedom. You might have to burn the midnight oil, get
dark circles, face a lot of rejection and failure. I promise that if you are willing to work
hard with dedication, you will succeed in making money online. Let us look at the various ways in which you
can gain financial freedom. Work as a Freelancer One of the easiest ways to make money online
is to become a freelancer. I'm sure you must be great at something. Find that out and use your skills to make
money online. There are many platforms like Fiverr, Freelancer,
Upwork, Guru. Register yourself, create a great profile
and start engaging with potential clients. On some platforms like Fiverr, you cannot
contact the client directly the first time, but they can.
There are tons of freelance jobs. For example, you could work as a graphic designer,
a video editor or a photographer, among many other things. It is easier to register and create a profile,
but sometimes getting a project can be difficult. You need to be patient and keep trying. Pros and cons of working as a freelancer One of the benefits of working as a freelancer
is, you get a taste of flexible work hours. All you need is a laptop and an internet connection
to get started. You don't have to commute, so you save a
lot of money. Plus, you can work from home wearing your
favourite pyjamas. Disadvantages of working as a Freelancer You will not have a regular and steady income. You have to find your clients, do your marketing
and reach out to your network for work. They'll be no differentiation between personal
space and your work life because you might end up working long hours into the night if
you have a deadline. You can charge anywhere between $5 to $5000
depending on the task and the skills required.
Top freelancers make anywhere between $40,000
to $100,000 per year. Blogging Blogging has taken a fancy of a lot of people
worldwide. If you are passionate about writing and have
a specific topic on which you have the expertise, experience and interest, you can make money
from blogging. There are two ways in which you can do it. The first one is creating your blog with a
dedicated domain name and a hosting platform, in short, a website. The other one is through joining popular blogging
platforms like Medium, Blogger.com. You can also use LinkedIn to post your articles
there. Each one has its advantage.
For example, Medium is best for building an
audience, whereas LinkedIn is much more suited to attract B2B leads or prospects. Blogging platforms like Medium have a partnership
program where you can tie up with them, write articles and get paid for the same. However, Medium does not offer partnerships
in some countries, including India. As for self-hosted blogs, there are different
ways you can monetise your blog. For a sample, you can register with Google
Ads to make ad revenue, share affiliate links for products and services in your blog post. Remember that you must qualify to get empanelled
with Google. You need quality content and, your website
should be technically sound. Another way to make money through blogging
is email marketing. But for this, you need a dedicated audience
that already engages with your blog site. You can send a subscription-based email with
high-quality content to these audiences. You can also create an e-book and place it
within the relevant blog topic to generate sales.
The same goes for other digital products,
for example, videos, guides, resources, among other things. You can charge companies for writing about
their products and services and review their offer in your blog post. It is easy to set up a blogging profile on
external platforms. Generating revenue can take time as you need
to build trust and authority with your content. Setting up a website is easier but maintaining
the website costs money and a lot of effort. You can make anywhere between $5 to $100 per
month after a couple of months of hard work. Top bloggers make anywhere between $20,000
to $80,000 per month! You heard that right, I said, per month! E-Learning With the digitalisation of how we interact
with each other, make transactions and engage with content, e-learning is the obvious choice
to make money online. Again, there are two ways to make money by
selling courses. The first one is to create your courses on
platforms like Udemy, Coursera. The benefit of working with these platforms
is, they already have a built-in audience. They have a huge marketing budget and, they
can promote your courses and give you the visibility you need at the beginning of your
e-learning career.
The disadvantage of working with them is that
they charge you a hefty commission for their efforts. You might end up sharing 50 to 60% of your
revenue with them. Also, you might not have complete control
over the pricing of your course. The other way of making money via e-learning
is conducting live workshops and sessions via platforms like Google Meet and Zoom. It helps you to cut out the intermediaries
and, all the revenue belongs to you.
However, the disadvantage is that you're
on your own. You build your audience from scratch. It could also mean that you might have to
create ads on platforms like Google or Social media like Facebook and Instagram. It is easy to set up your profile on these
platforms, but the hard part is to create engaging valuable courses. You have to deal with the content, production
and post-production. It may take 2-3 months before you release
one quality course.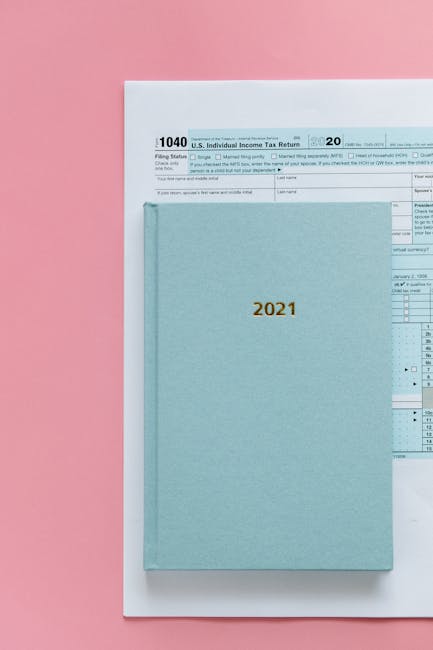 As for earnings, you can expect to make anywhere
between $15 -$50 per month for the first few months. As for workshops, the sky is the limit. You may charge $100 per participant for a
1-day or 2-day workshop. YouTube YouTube is growing exponentially every minute
of the day. There are tons of videos out there, uploaded
from all parts of the world on various topics. There are people already making a lot of money
by creating engaging content on this platform. You can start a YouTube channel, decide on
your expertise and experience and create engaging content for your audience. YouTube is available to you for free. All you require is the equipment to begin. You can use your phone to record a video and
use a mic to record sound. You can upload your videos directly from your
phone. Another advantage of this platform is that
once you upload your video and, if it does well, it can pay you dividends in the long
run. In short, you might have created a video today
in July 2021 and, you might still be making money in June 2022 when people are still watching
your videos.
The disadvantage is that you need at least
a thousand subscribers and 4000 hours of views within a year. Only then you can monetise your channel. Once you cross this hurdle, you can place
google ads in your videos and generate revenue. YouTube is a long-term game. Some YouTubers have seen overnight success. However, on average, it takes 150+ videos
to start making a few cents. It requires a lot of hard work and dedication
and, you need to be consistent with your content. You can make anywhere between $1-$500 per
month after working hard for a year or two. Do not get discouraged. The highest-paid YouTuber in 2020 was a 9-year
old called Ryan Kaji. He made $29.5 million from his channel. Social media There are so many influencers out there who
are making a ton of money on Instagram and Facebook. Not to mention, LinkedIn is also another platform
where you can generate leads and make money.
Once you decide on your niche, you can start
posting content regularly and create a fan following on these platforms. Once you reach substantial followers on these
platforms, companies will approach you and pay you for placing their products and services
on your feed. The advantage of social media is that there
is flexibility in what you can charge from different companies. You can also enter into a sponsorship where
you promote products and services. In return, you might get complimentary products
to use if you are a smaller account. The disadvantage of making money via social
media is that it requires a lot of dedication and time. Plus, a marketing strategy for your social
media to take off. You can make anywhere between $100-1000 per
post, depending on the number of your followers and your industry. Another monetisation option is Surveys. There are companies out there who will pay
you to get your opinion or feedback about their products and services.
These market surveys offer you remuneration
in return. There are some platforms where you can fill
up surveys regularly and start generating income. Examples of such platforms are Swag bucks,
Opinion Outpost, among others. It is easy to register on these platforms
and get started. Advantages are that you have to fill the surveys
that do not take a lot of time. The disadvantage is that many platforms scam
people in the name of surveys. They may get your sensitive information like
bank account details, or they might not pay you at all. You can make anywhere between $100-200 per
month to fill a reasonable number of survey forms.
I do not recommend surveys as a revenue-generating
option. Another lucrative way to make money online
is something known as Bug Bounty programs. Last month, we saw in the news that a self-taught
cybersecurity analyst from India made around $30,000 by identifying a Microsoft security
bug called RCE. It may not be a very lucrative and practical
option for many people. But, if you are interested and passionate
about cybersecurity, you can teach yourself and look for bugs on these big platforms and
win handsome amounts as rewards. It is not easy to get into this line of work,
especially if you are not from the relevant background. The advantage is that you can make a large
sum of money in one shot. The disadvantage is that it is not a steady
source of income. Buying and selling products and services Well, this is a practical and feasible option
for a lot of people.
You can sell products on platforms like Amazon
or Shopify. Once you click with the right audience, you
can make a lot of money from e-commerce. Shopify gives you a 14-day free trial and,
after that, you need to choose from three options that cost anywhere between $29 and
$299 per month. Alternatively, you can register for the Amazon
seller program. The advantage is that you can sell your products
across the world. The disadvantage is that you may have to spend
a lot of time, in the beginning, setting things up. Also, there is higher competition in this
field. Photography If you are a passionate photographer, you
can make money by submitting your best photos to stock photography sites like Shutterstock.
With every sale they make, you get a commission
ranging anywhere between 15 to 40% across different levels. It is easy to start if you already have a
good quality camera. The disadvantage is that the camera itself
can cost a lot of money. Also, you might not have a higher steady income. Another way to make money online is to build
an App. Many quality freelancers can help you to build
an app. You can provide value to your audience for
free and make it available on the Google Play Store. I know this might sound like going backwards,
but creating a valuable app and providing it for free gives you more exposure and brings
more audience to your platform.
In return, you may charge for placing ads
on your app. It may take some months to create a value
proposition and the app. It may not give you a steady monthly income
or, it may be your knight in armour. Business Automation Small and medium-sized businesses that primarily
have a presence online can run all the operations through automation. It saves a lot of time and ensures that you
focus on strategy and growing a business rather than day to day activities. Once you have a set audience who buy your
products, automation helps you to free your time. You do not have to hire a lot of people. Some automation platforms like HubSpot can
help you achieve your goal.
Podcast Many podcasts are cropping up in every subject. The kind of growth we saw in blogging years
ago is something that we see in the podcast industry today. You can start a podcast in a specific niche
and build an audience around it. By constantly providing value and entertainment
to your audience, you will get sponsors for your podcast. The trick is that you need an active base
of listeners each month. You can start with Spotify or Anchor, Google
or Apple Podcasts. Creating a podcast channel is easy. Gaining an audience takes time as it is not
like social media with the backing of an algorithm. You can earn between $10 to a few hundred
dollars per month once you have a qualified base audience. So, that is it in this video. To conclude, even though there are many ways
to make money online, there is no shortcut to success. First, focus on creating value consistently. Let the revenue take care of itself. If you liked the video, give it a thumbs up,
subscribe to the channel and hit the notification bell icon. That way you, will never miss another video
from my channel.
I will catch you in the next one, until then,
adios!.