I'm using Presearch but I'm not getting any
rewards for searching on Presearch? I was using Presearch before and I was getting
rewards but these days I don't get any rewards from presearch? So if you have these questions on your mind, then this video is for you my friend because after watching this video till the
very end you will be able to earn Presearch once again. No matter if you are an old user or a new user. So before we move on guys If you are new to Your Geek studios, Kindly hit subscribe and hit the notification
bell, okay.
Because we make crypto videos for you that will help you to learn and earn cryptocurrency. So my name is Razeiv, your friend, your host Welcome to Your Geek Studios and let's get started. So today in this video, I'm going to cover all questions like why you are not earning presearch for searching in here like before. Before you were earning good but right now these days you are not getting any presearch for searching in here through
google or through etherscan, facebook, twitter, coinmarketcap
etc. Only you are earning presearch through Dsearch but that is very very slow my friend, okay. That is extremely slow to use and time consuming. So before moving to the video if you are new to Presearch, okay and you have not used Presearch before, then you can go ahead to the description box and click that link and you can register in here, okay. Registering in here is very simple, you just have to register here through your
email ID and password and you need to verify your email, that's
it okay.
So if you are new, click that link and then you can register here, okay. And then log in to your presearch account. Now once you log in, you are a presearch user okay. And old user who was using presearch before only, they are good at their place. Now the main problem is we are not earning presearch through this interface. Like if you'll see presearch.org, We are not earning any presearch from here except this Dsearch option, okay. We are not earning for any searches through google, etherscan etc..
So that is the main problem here. So before it was good but after february the update that came through presearch, okay after that update, we are not earning any
presearch through presearch .org except Dsearch. So that is the problem. So after this update, we were not able to earn presearch through presearch.org except the Dsearch option which is very slow,
okay. I'll put this update link in the description
box. You can go ahead and read this update also if you have not yet read this update. So this update came on february 19, okay three minutes read on Medium.
And if you read here, okay Now this implemented on february 22nd. The all Presearch thing was changed, okay. So guys to solve this problem, what we have to do, We were using presearch.org before, okay and right now what we have to do, what we have to use is engine.presearch.org, okay. So we have to come to this website and then we have to use presearch engine,
okay. So this is the update.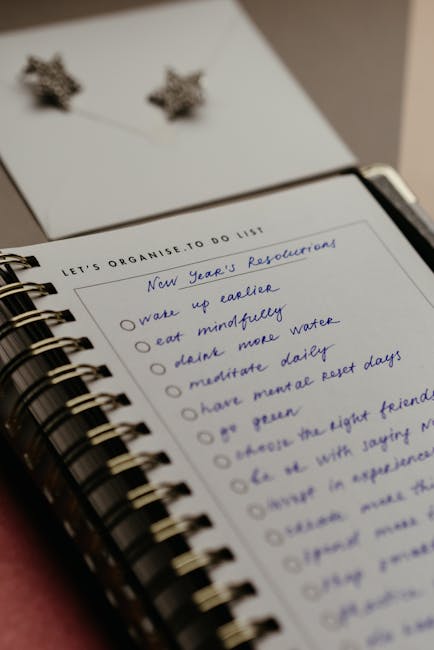 So before it was just presearch.org but right now it is engine.presearch.org and then you'll be earning PRE tokens in here. The interface looks like this, the new interface,
okay. If you log in here, I logged in to this new account also. And then you have to log in here in this new website if you are an old presearch
user. So after logging in your balance will be showing, how much balance you have. 118.93 PRE I have okay. 1000 PRE I had already withdrawn from here
before, okay. And now currently I have 118.93 PRE. So since february, I was not earning any Presearch okay.
I was very worried. That's the reason I contacted the Presearch
team on telegram and then they told me about this
update. I read the update on medium and then I knew that this thing has shifted to engine.presearch.org So now what you have to here is you simply need to search in here, okay. The main difference that is here, okay I'll be telling you that as well.
So suppose I searched in here LFC, okay. So I searched LFC. You can see my balance is 119.29 PRE I had, okay and you see here when I searched LFC. It came Liverpool FC Football club. So I'll go back and now you can see my balance is upgraded, okay. Some PRE tokens have been added 119.41 PRE
now. But before it was 0.25 PRE for every searches. I used to get 0.25 PRE for every search but right now it has changed. This criteria has changed, okay. Now you will be getting PRE randomly, it is not fixed, okay. It depends on many factors okay. How many users are using Presearh per day, this and that. So there is many factor. You can read that more on that medium. I have put the link of that in the description
box, okay the medium update. So this is the criteria. If you are old user, now you need to shift from presearch.org to engine.presearch.org to earn PRE tokens. Now PRE tokens is very valuable tokens, okay. If you search PRE price into coinmarketcap.
I directly typed in presearch. And you can see, it came automatically. So it is a time saver okay. It saves much time from the older version. And I'll say that I'm a presearch fan okay and instead of using google because I love crypto and I'm a crypto enthusiast, so that's the reason I support Presearch. So it is very much better than presearch.org and it is very much better than google also,
okay. For me, my personal opinion if I'll say. So I put presearch above google because it pays for your efforts, it pays to search something.
Google doesn't pay you anything, okay but presearch pays you some PRE tokens, some PRE crypto tokens that you can exchange in crypto exchanges. So you can see here when I searched here presearch, the price came up automatically, okay. 0.03 the current price is here. We can also see it's website, twitter etc.. So everything, the market cap, volume etc came out. So it is a time saver and it really pays user for their genuine efforts. For their time that user spend on internet. So that's it guys in
this video. Subscribe and hit the notification bell too. Thank you for watching! :).