live from case at 12. the six o'clock news starts right now days after a string of shootings in san antonio police are working a news shooting this evening this one at an apartment complex on the east side in the 200 block of block of noblewood drive that's just off i-10 officers getting the call around 4 45. we are still working to get details on what exactly happened here but the san antonio fire department tells us one person was taken to the hospital we do have a crew there and hope to have an update for you coming up in the next few minutes the name has become synonymous with change with disparity even with hope george floyd one year ago today he died after a minneapolis police officer derrick chauvin knelt on his neck for more than nine minutes in front of a horrified crowd of people local activists tell courtney friedman what work still needs to be done in san antonio courtney joins us live now from city hall courtney stephen easy's across the nation people are turning inward on their own communities right now to look at what change has happened and what still needs to be done that's happening right here in san antonio i spoke to local grassroots activists and organizations here locally who are not only pushing the envelope on police reform but also on closing racial and equity gaps in san antonio the anniversary solemn yet powerful every single day i think about george floyd stretching our concepts of reflection giving way to many emotions ranging from anger even strangely to gratitude gratitude of the timing of it when the world was just literally standing still and had nothing else to do but pay attention there was no more excuses of oh i missed it george floyd's death awakened the activist and valerie ryford who co-founded the grassroots organization radical registrars in san antonio we really did put protest to policy and we started going out there and trying to make these laws change the group registered about 1 000 voters last year and continues to inform people about what's on the ballot in each election her main current focus is police reform in the state of texas house bill 831 would abandon chokeholds house bill 832 is the duty to render aid from other officers and house bill 833 is at lethal force all of those bills got knocked out she said what's left is house bill 8 30.
House bill 830 would make it so that any traffic offenses that are finable that you just get a ticket and you do not go to jail i believe that would have kept over 60 over 60 000 texans out of jail but she's also working on broader local changes to rooted systematic racism san antonio is actually one of the most economically segregated cities in the united states everybody should have access to a quality education like that's really where it starts everybody should have access to quality food and she does mention days after george floyd's death in the protests here in san antonio mayor nurenberg and other city leaders asked everyone to hold them accountable and she plans to keep doing that along with other activists in the form of allocating funds and resources for things that she just mentioned like housing education and food security for now we're live from city hall courtney friedman ksat 12 news thank you courtney we also now know the name of the woman who was shot and killed yesterday in front of her children san antonio police have identified her as 28-year-old samantha lopez however officers still consider the man who was detained for questioning after the shooting as a person of interest they also say there have been no arrests lopez had her three children ages 2 6 and 10 in the back seat of a double cab pickup when she was fatally shot they were almost immediately taken from the scene by a neighbor who called their grandmother there will be a candlelight vigil tonight at the northeast side apartment complex where it happened we also have the identity of a man shot and killed yesterday 24 year old delon lamont weaver shot yesterday just before noon at the antioch apartment complex that's in the 1500 block of upland drive on the east side san antonio police say 26-year-old keith corley the man who pulled the trigger we're told he was arrested in madison county yesterday and will be brought back to san antonio to face a murder charge new at six governor greg abbott expected to sign a bill allowing texans to carry handguns without a license it's known as constitutional carry and it's bringing mixed emotions a local gun violence prevention organization strongly opposes this bill and calls it dangerous meanwhile the president of a local shooting range welcomes the change even though it could affect his business tiffany huertas has the story removing these requirements for people to carry loaded handguns both openly and concealed in public places they are opening us up to people who may be well-meaning but are just not prepared to carry in public becca d felice is part of the texas chapter of moms demand action for gun sense in america she says the group opposes house bill 1927 that would allow residents 21 and older who can legally possess a firearm in the state to carry a handgun in public places without a permit removing the requirements for individuals to receive that four to six hours of education to take that live fire proficiency test and to take the written test is really dangerous this bill could impact different businesses like this shooting range in converse we normally teach about 150 to 200 people every month on the license to carry laws although there might be fewer people getting training josh felker the president of lone star handgun shooting range says they will just adapt to the new changes we have to look at other approaches we still have the firing range which lots of people come out to practice and shoot we still sell firearms we'll still do training felker says he still supports the bill we believe in your right to keep and bear arms shall not be infringed that your rights to protect yourself and carry a firearm as long as you have a lawful right to do so shouldn't be licensed tiffany huertas ksat 12 news two new faces running to represent the city's west side with current councilwoman shirley gonzalez reaching the end of her four-year four-term limit the result of the june 5th runoff election will determine whether terry castillo or rudy lopez becomes the new district five council member garrett berger talks with both candidates about their plans i believe folks are ready for our bold policy terry castillo was a substitute teacher and community organizer working in housing affordability and health care and she believes her experience will help her make changes i've had one-on-one conversations with every city council member to push policy so i know what it takes i understand all the nuances of how the city runs while district 5 subpar infrastructure is one big issue she's focused on castillo also wants to better fund programs to help the district's established communities like the under one roof program the reality is is that property in district 5 for real estate investors is really cheap but for the established communities it's becoming very expensive so in order to ensure that our community gets to enjoy all these new amenities coming to the district that we stabilize our neighborhood i know you how are you doing her opponent rudy lopez sees enhanced senior services as the district's biggest issue we need to be taking care of our seniors if that includes affordable housing if that includes covid relief if that involves helping grandparents that are raising their grandkids now enhanced after school programs better infrastructure and public safety also make his list hi how you doing he's a former civilian employee for the san antonio police department but it's his eight years as the vice president then president of the thompson neighborhood association he thinks give him the leadership edge i've brought projects into my community i've built playgrounds i've done a lot of grassroots work with my neighborhood association voters will make their own decision in the june 5th runoff election garrett burger ksat 12 news and early voting is now underway for the municipal runoff elections runoff races will be decided in districts one two three five and nine we have the sample ballot and places where you can cast your vote right now on our website ksat.com you can also find stories we've done on this year's election it's in the politics section of ksat.com election day by the way is june 5th time saver traffic right now let's go to 410 and highway 151 you can see a few cars that are pulled off to the side they're not exactly sure what is happening if it's an accident or just a stalled vehicle again not really affecting traffic out there it is a little slow on the ramp getting on 410 to 151 north well as covet 19 case numbers continue to decline those still struggling to breathe has remained high and if a ventilator is necessary the largest analysis of hospitalized patients today shows most did not survive ursula perry now with the device that helped the man who played superman breathe decades ago working to get covent patients off these machines and breathing on their own behind these doors in this operating room university hospital's raymond anders was the first surgeon in the u.s to implant a device called the transera system to help struggling covet patients breathe on their own again what we know is when you're on a ventilator your diaphragm muscle will atrophy faster than any other muscles within 24 hours you lose 50 of your diaphragm muscle mass to keep muscles from atrophying electrodes are implanted into the muscle near the phrenic nerve which controls the diaphragm a small battery-powered external pulse generator stimulates the electrodes and that causes the diaphragm to contract dr anders had used the diaphragmatic pacing device on christopher reeve after a tragic horseback riding accident left the superman actor paralyzed from the neck down now in less than 48 hours after implanting the device some icu patients are breathing on their own too it's kind of like aggressive physical therapy for that diaphragm so once your acute injury is over we can now get you off the ventilator faster the fda granted dr anders emergency use authorization during the height of the pandemic for covet patients but he's also been authorized to use it on high risk cardiac surgery patients spinal cord injury patients as well as those suffering from als ursula perry ksat 12 news we want to go back to that apparent deadly shooting we have been following on the city's northeast side we first told you about this during the five o'clock newscast and then again at the top of this newscast yeah it's happening in the 200 block of noblewood drive that's not far from i-10 patty santos has been working to get more information paddy joins us live now from the scene patty what were you able to find out from officials there this is the ausbury apartment complex alsbury farm apartment we have not gotten any official information from san antonio police yet but this is the scene that we're looking at right now you can see police have surrounded that vehicle the grave vehicle i can tell you that this was reported as a fatal shooting we're still trying to find out more but we have seen i have seen a yellow tarp which usually indicates a fatality again covering the the other side of that vehicle and as we were talking to some of the residents here you can get a sense that this is something serious that some of them might have witnessed it is broad daylight out right now a lot of people out here with their children whatever it is that took place out here has definitely taken a toll on this community and it looks like some family members have just started to arrive here also just starting to get the word that it is not good news but again this is still a developing story we're going to continue to stay here and bring you more as we get it of course online and tonight on the nightbeat we'll send it back to you all right thank you for that update patty meat and time let's turn now to weather live cam giving us a look from afar of downtown yeah kind of an interesting look there that the what are we seeing there haze muggy look yeah buggy that's exactly what i was it's a hazy muggy look to our skyline and we're feeling it outside gives us a bit of a heat index makes it feel like it's warmer than the actual temperature start of the day at 74 that unseasonably warm temperature is a sign of the humidity then topped out near 90.
10th of an inch of rain in the bucket at the airport today i'm gonna have some good news water wise and rain wise coming up in a moment first temperatures 80s to near 90. castroville 90 seguin 85 bull verde 84 bernie 82 this evening just sticky outside with increasing clouds later tonight i'm going to let you know what that means for viewing the lunar eclipse tomorrow morning coming right up so the tropical feel of san antonio continues on this tuesday i mean it just feels tropical i mean we get we're getting showers at least once a day you know we're situated geographically in a unique location you know midpoint between desert off to the west of us and then the tropical gulf of mexico to the east and every so often you see that delineation line just shift and sway one way or the other obviously it goes the driveway and drought years and in situations where the weather and the rain is good to us you see that tropical aspect shift our way and that's where we've been the lunar eclipse peaks at 6 18 a.m tomorrow i apologize it's likely to be too cloudy to see it tomorrow morning we'll have those low gray clouds as we often see in these weather patterns especially these tropical weather patterns the aquifer though it's up nearly 19 feet over the past 30 days and actually take a look at this i made a pit stop on the way into work today some of you may find this familiar sight maybe not necessarily the water flowing but san pedro springs park the water is flowing again after being dry the rain came in late april and now the water's flowing again and i love just sealing it seeing it bubbling up there nice crystal clear good aquifer water even saw some minnows in it they're doing a lot of work to that park oh they are it's beautiful actually gorgeous and as i drove by i thought you know what it's been a little while since i've been here i want to go check in and you know see how it's flowing and then just take in the scenery and i was one of just a few people there enjoying it so month to date at the airport the official climate reporting site in san antonio four and a half inches of rain that's about one inch above average since january first we've had over 13 and a half inches of precipitation that's about one and a half inches above average notice how i say precipitation and not just rain it's one of those unique years where we take the water equivalent of the snow that we got in february and that goes toward our annual precipitation that we've received here's the drought monitor i'm not going to zoom in over our area just because this is going to be updated on thursday and it this right here doesn't take into account a lot of the recent rainfall but you see we really need rain closer to laredo webb county down in the valley as well and especially west texas you look at the radar today a lot of it's in east texas another round of thunderstorms and showers there a few along the coastal plain as well so filling in that drought area which is likely to be wiped away by the time we get the drought monitor on thursday but we are seeing some needed rainfall starting to develop especially over the higher elevations of west texas that's nice to see i think we're going to see a little more of that out in west texas as the days and weeks progress let's talk about our futurecast the action in mexico likely to fall apart as it moves towards valverde county then just partly cloudy this evening but the low clouds as usual in this weather pattern they fill in tonight and into tomorrow morning notice 6 a.m low clouds for most of us there could be a few breaks especially farther west closer to the rio grande where you could actually see the total lunar eclipse again maximum at 6 18 a.m but most of us are going to be dealing with the low clouds and you can thank the humidity for that and that southeasterly wind off the gulf and then by the midday and afternoon one or two stray pop-up showers especially between i-37 and i-10 tomorrow afternoon we can't rule it out here we'll give it a 20 percent chance that thursday and friday probably zero percent saturday into the weekend right now even through memorial day slim chances as well so our weather pattern is slowing down at least for now there are indications that it could ramp up again as we get into next week 86 degrees now that dew point 74.
That is sticky that is tropical gulf air in place 88 pleasanton 94 katula 85 new braunfels tomorrow morning we'll start the day in the 70s with that high humidity dew points are up the air temperature can't drop below that dew point so we're stuck in the 70s in the morning then by the afternoon a lot of us right up near the 90 degree mark 87 gonzales new braunfels canyon lake about 87 and i think we'll hit 90 here and there even in some parts of bexar county partly cloudy by the afternoon unfortunately low clouds obscuring the lunar eclipse for most of us in the morning and by the afternoon it's going to look and feel a lot like today and highs near 90 to round out the work week and really not changing much into the holiday weekend all right thank you adam all right it's a bit of a math problem we're getting a low number requires some big dollars oh yeah that's actually true like a half a million dollars it all is about the changes that the nfl policy has made now regarding numbers for linebackers and even defensive backs when we come back what is the cowboys controversy revolving around that number right there and dak is back coming up pro football coverage powered by davis law firm cowboys linebacker jalen smith is making a jersey number change and is causing quite the controversy as it turns out will cost smith a lot of money thanks to a new nfl policy that goes into effect this year smith is switching his jersey number from 54 to nine that's right the same number worn by former cowboys quarterback tony romo an undrafted free agent that went on to become four-time pro bowlers setting all kinds of team passing records but here's the catch in order for smith to make the switch is required by the nfl rule to buy out all the remaining merchandise attached to him wearing number 54 in this case about a half a million dollars why is the number nine so important to jalen it's been a part of my life been wearing number nine since i was nine years old through peewee middle school high school college all american games you name it um and number nine is a part of me so it's really just a blessing to be able to to continue the legacy after wrapping up their rookie mini camp this past weekend the dallas cowboys opened their organized team activities this week and dak is back that's right cowboy star quarterback that prescott threw his first pass on the field in his first official practice since he was carried off the field back on october 11 with a compound fracture of his right ankle not knowing if he would ever be able to play again now 225 days later he's throwing passes to the to open the cowboys organized team activities it felt great i mean after a long months of recovery and just rehab of um just main goal is just getting back out there my teammates getting back on the field running a huddle um building that camaraderie on the field i was just exciting yesterday on carrying over today but uh so much that we can build on as a team and me personally but i'm just excited to know that uh the game is back and i'm able to be a part of it and dank knight the other one making a triumphant return so are two of his best defensive lineman and tyron smith and lael collins collins missed all of last season because of a hip injury that led to former steel star taryn steele to play right tackle and smith's struggle with both neck and back issues and force the cowboys shut him down after only playing in two games at the same time dashon watson is a no show at the houston texans organized team activities no surprise since he told us he was not going to participate still demanding a trade after he felt he was slighted in the hiring of their new general manager but his trade demands have fallen on deaf ears for the time being since he's still facing 22 civil lawsuits claiming sexual assault and misconduct right now these organized team activities are voluntary but should he skip mandatory workouts a team can start finding their star quarterback if he does not participate spurs guard desante murray knows exactly what he's going to do this off season and he's letting us know that's after his career year that included five triple doubles in just two seasons after suffering a torn anterior cruciate ligament the fortune to miss the entire 2018 2019 season is 15.7 points per game 31.9 minutes per game 7.1 rebounds and 5.4 assists or all career highs despite the fact that spurs missed the playoffs for the second straight season for the first time in franchise history dj was asked what will it mean to him and his young teammates to have a full off-season since the pandemic began i'm gonna be around san antonio you know i'll make sure i'm helping i'm working out you know around them building that that brotherhood off the floor you know doing fun things and it's going to be really important you know because we want to build you know good habits and winning habits so i'm not a loser i'm pretty sure none of them like losing so uh the only thing is to you know get after on and off the floor and feels something great and the spurs lose a tie breaker when it comes to the nba draft lottery we have that for you coming up tonight on the night beats all right thank you greg we'll be right back we are roughly 100 days out from the winter storm that crippled much of san antonio and we are joined as we always are on tuesdays by san antonio mayor ron nurenberg mayor thank you for joining us as always i want to talk about you know the cps energy review that's going on and the talk that cps is uh looking at rate hikes down the pike your reaction uh to both of those things i believe the the cps review or the winter storm review comes out mid-june yeah and and that's a critical uh review and so i want to make uh something very clear there's a tremendous amount of uncertainty uh with regard to the revenue situation cps and and and what i mean by that is that it is our commitment to exhaust every avenue to ensure that the costs of the crisis uh the the price gouging that happened from the gas companies is not saddled on the cps rate payer and that's part of the ongoing litigation against ercot and against the gas suppliers that cps is engaged in right now also we know that there's a tremendous amount of um bad debt related to uh folks who just you know had no income and so could not afford uh the cps bills and so we're also seeking relief on that so when when cps presented its numbers yesterday about potential rate impact what i said is that there is far too much certainty uh to put those numbers out there with any kind of confidence so we've got to continue to exhaust every opportunity to reduce that uh burden on on cps uh customers our residents uh and that is true and it will will remain true as we continue to move through the next several months on litigation etcetera i will say uh that there is uh there there's maintenance costs this is a utility that we all own the public owns and there is certainly maintenance costs but those big numbers related to the storm and related to the pandemic need to have more discussion and relief for the cps ratepayer staying on the topic of winter storms if we can we heard so much about how certain neighborhoods never lost power while other neighborhoods seem to be disproportionately affected you assembled a committee on emergency preparedness after the storm what has that committee learned since then in terms of how lopsided or unbalanced the power grid is here in our city so they're still seeking answers uh and chair reed williams has been leading the charge on getting that data from cps it would provide a little bit more granular information about the duration of outages we know a lot of that has to do with critical circuits those facilities that were located next to hospitals etc but that's part of the investigation process to really understand how those uh blackouts disproportionately affected certain parts of our community so that we can rectify that moving forward again the whole purpose of the investigation is to number one find out what happened and then two how do we ensure that we're more resilient that it doesn't happen again so uh all those answers that we are expecting uh in a report that's going to be made to the committee to the council and ultimately to the public starting on june 15th you know you talked about delinquent bills that are out there i believe there's like 100 million dollars i talked to paula gold williams yesterday the president c ceo of cps energy something like 100 million dollars can you are you making a pledge tonight to rate payers that they won't be saddled with the bill or is that just more of a goal for you and the city council again our commitment is to exhaust every avenue in terms of relief not just for the winter storm crisis uh that that again was we saw price gouging we saw rule breaking at the urcot level that caused the kinds of bills that many utilities including cps are receiving that's number one but the other relief that we're after is through the the rescue plan and these other federal funds and state funds that are available specifically for utility assistance the city of san antonio is already has has been for months now working on utility assistance through the emergency relief funds that we've had available we need to continue to work on that at the state and federal level so that folks who have delinquent bills as a result of income loss during the pandemic are not saddled with that we have to continue to work on that obviously if if we could get all those funds taken care of we would but it's going to take cooperation uh from state and federal leaders to to help those at the local level including cps customers but also across the state and across the nation and that's what we're working towards shifting gears to talk a little bit about vaccinations with summer upon us i want to ask what vaccination efforts are going to look like over the summer i know that san antonio surpassed the 1 million mark but we still have a long way to go so can you talk a little bit about that we do have a long way to go but i do want to emphasize this is that this community has been working together and has made extraordinary progress and we've had a sub uh three percent and often sub two percent positivity rate for over two months now and that's a credit to everyone who's been doing their part whether it's wearing masks or ultimately getting a vaccine and so we know now that roughly 60 percent over a million people in this community have received at least one dose of the vaccine uh and and a full 50 percent almost just about 50 percent of the eligible population 12 and up have been fully vaccinated what we're going to do is continue to move mobile pop-up sites throughout the community we're also going to continue to have our mass back sites available for folks to walk up without an appointment and we're going to push those vaccines out as much as we possibly can because ultimately our goal is that when fall rolls around that students can go back to school not just in person but in person and with confidence that will really get our economy back on its feet is when schools can open safely fully in person in the fall but in the meantime we're going it's an all hands on deck effort to ensure that everyone gets vaccinated i'm also excited to say that we're hearing good news from moderna so there's going to be a lot more opportunities for folks uh 12 and up and hopefully at some point younger than that uh to get vaccinated and that's our focus uh as we continue to uh enjoy the the the fruit of everyone's labor working together during this pandemic absolutely sense of pride that san antonio has come so far so quickly i want to talk about incentives though for the people that haven't been vaccinated you talked yesterday about six flags tickets i mean are you anticipating more of these type of incentives here in san antonio i mean we've seen them in other parts of the country is that something that you think will work i think so i mean it's a it's an added uh benefit uh for folks uh to get vaccinated and and i mentioned yesterday fiesta texas uh in partnership with metro health is going to be providing 20 000 single day tickets for folks who get vaccinated uh we know there's other organizations businesses that are stepping up in a similar manner uh we hope to announce some more things over the next few weeks benefits but you know the most important thing is for everyone uh to to get vaccinated uh because as as these as these giveaways have seen have shown it's in everyone's interest to do so whether you're you know a restaurateur or you're um you know a mom waiting for the child to get back to school it's in everyone's benefit for us to get vaccinated because that lowers the likelihood that anyone in our community will get sick and that way we can get back to more of the things that we enjoyed prior to the pandemic and finally we can see there that the renovations at city hall are complete we love the new office tell us a little bit about that well this is the people's house and as many folks know uh the city hall in san antonio is one of the oldest operating continuously operating municipal facilities in the nation it was built in the late 1800s had not undergone a significant renovation and therefore almost every system in this building was falling apart from the mechanical uh the electrical the plumbing there was flooding happening and so about three years ago we embarked on a historic preservation project so we can restore the dignity to the people's house and it's finally complete after three years uh there's enhanced security obviously there's more public space there's art uh hanging throughout the facility it's not almost it's not completely open yet but it will be very soon and and i'm glad to be back in in the old office um you know which uh has been again the mayor's office for san antonio for uh over a century the corner office and one of the most beautiful buildings in town so i'm glad that it's slowly reopening because it's had those fences around it for quite some time downtown mr mayor thank you for your time great to see you all have a good evening thank you we'll be right back all right if you're still trying to wrap your head around cryptocurrency blockchains nfts you're not alone and this week's episode of ksat explains is for you ksat explains the digital gold rush out at seven o'clock tonight now in this episode we're explaining how cryptocurrency works what gives it value is it secured we'll also be hearing from some crypto enthusiasts about why they are drawn to it this is a concept that in theory is going to make humanity essentially it's going to make things a lot fairer for a lot of other people in other countries access to money which is power and security and safety again case that explains the digital gold rush out tonight at seven o'clock we'll live stream the show on ksat.com the ksat tv app and ksat's facebook page if you can can't watch it live we're going gonna post the full episode tonight on our website just go to ksat.com explains to find all about cryptocurrency sarah spivey tried explaining to me what nfts were she understands it perfectly not me not so much i just know these i just hate it i just know it stands for non-fungible something like that yeah not for television like something inappropriate or something yeah well it stands for that too meantime let's take a live look outside wow look at those clouds adam yeah it's nice we don't have any showers from those clouds around here one little shower pop up popped up in western lavaca county we really don't have much on the radar screen at the moment you know rain chances are quieting down for a little bit we'll still have that isolated chance maybe a sprinkle or a shower late tonight and early tomorrow which is what we had today 86 right now partly cloudy we'll see the clouds filling in later tonight we're going to talk about the total lunar eclipse that peaks tomorrow morning look at our rain chances and more coming right up [Music] well it ended up being kind of a quiet day but if you step outside it feels like something's going to happen doesn't it it feels sticky it feels muggy yeah it is it's that tropical feel outside so we had some downpours earlier today this morning tenth of an inch at the airport that was nice to see i think our rain chances are really dropping off quite a bit here for several days there's still some opportunities but not a whole lot let's talk about the total lunar eclipse which is early tomorrow morning the partial eclipse starts at 4 44 am the total eclipse starts at 6 11.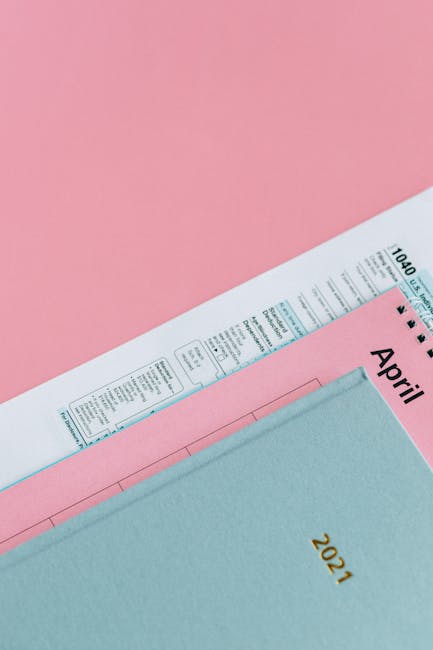 So remember this is when the moon passes through the earth's shadow so that is when you have sun moon or sun earth then moon okay and so that it peaks tomorrow morning i'm not getting all into this right now because i don't think we're going to be able to see it we'll have those low clouds in place as we often do in the morning especially in this type of weather pattern but if you're lucky and you happen to be up 6 18 a.m look up it's not ideal viewing conditions even if we had a clear sky here in south texas but because it's close to moonset but still something to look for if you get a few breaks in your clouds but usually we just have those low thick stratus clouds in the morning and just like today we should have it again tomorrow a lot of activity east texas today even along the coastal bend west texas starting to see some rain they really need it out in west texas and it's that time of year where you start to get those terrain induced those terrain circulations and terrain induced showers so i like to see that and those showers in mexico are likely to stay west of alverde county there's the off chance they can get clipped by a shower but this futurecast has that activity dissipating before it makes it there and i think it's going to be less prevalent than even the future cast advertises it you get into tonight midnight partly cloudy but then the southeasterly wind from the gulf of mexico our high humidity they combine together they give us the low clouds to start the day tomorrow so 6 a.m near the peak of the lunar eclipse i think will be fairly gray even damp in a few spots can't rule out some patchy drizzle however closer to the rio grande you might actually have an opportunity that's where we don't see usually as much morning cloud cover in these situations you'd be lucky to see it but there's that slight chance out west then by midday we clear up again just like today we actually have a pretty sunny afternoon but a sticky afternoon as well and a few isolated showers popping up i like how this futurecast just has a couple mainly east of town closer to the gulf coast and closer to houston those are the better chances of those pop-up showers and storms tomorrow we still have a few isolated chances 20 tomorrow 20 percent saturday and even as into the early part of next week a lot of though is dependent on what develops and happens in other parts of texas and whether or not it can make it and actually does move our way and survive so that's a lot of that's a wait and see 86 right now and there's that dew point oh it's up there 64 degrees this is very very humid air pleasanton dew point is 75 new braunfels 74.
We've got the high humidity everywhere even along the rio grande del rio you've got a dew point of 70 and these high dew points are going to stay in place we were lucky we had a lot of frontal boundaries that swept away the humidity early in the spring mid spring but now our luck is running up it's that time of year it's almost june so here's the humidity it's going to stay in place and it's pretty thick as well helotus is now 89 86 in comfort 89 stinson along with castroville canyon lake we've got a reading of 82 degrees and elsewhere across south texas we're mostly in the 80s some 90s farther to the west and southwest of town so let's go to tomorrow morning 70s even mid to upper 70s in some spots beeville 75 katula 77 75 in eagle pass in the morning it's that high humidity that gives us those unseasonably warm mornings the afternoon right near average upper 80s to near 90. we'll call it 90 in uvalde 85 canyon lake gonzales 87 stone oak about 87 elmendorf lavernia 88 and seguin 87. a decent amount of sunshine once we shake free from those morning clouds then just those patchy fair weather puffy clouds into the afternoon in a southeasterly breeze at 5 to 15.
Looking ahead we talked about those rain chances staying on the low end at least for now humidity is in place temperatures really not changing a whole lot we're looking at mornings in the low 70s and highs 80s to right around 90 degrees thank you adam in case you missed it coming up next here's today's in case you missed it [Music] it's tuesday the 25th a national missing children's database lists 56 people from the san antonio area five who are now adults if they're still alive today on what is national missing children's day the texas center for the missing the national center for missing children sapd and clear channel launching a billboard campaign to help find alani mccoslan she was last seen 10 days ago in helotis she has a medical condition the plan is to broadcast her image on digital billboards for a month if you have any information on her disappearance call 210-207-7660 firefighters on the city's west side busy this morning after investigators say a sonic drive-in actually caught fire officials on the scene say an employee was driving by saw the smoke called 9-1-1 and when crews arrived they had to bust down their kitchen door since it was clothed and that's when they saw flames on top of the cooler it was quickly put out there were no injuries today marking one year since the death of george floyd the 46 year old black man killed over an alleged counterfeit 20 dollar bill at the hands of minneapolis police this afternoon the floyd family meeting privately with president joe biden at the white house and with key members of congress being here today is an honor you know to meet with the president and the vice president and for them to show their concern to our family it is day two of early voting in the city's runoff election more than 2 700 people cast their ballot yesterday the first day of early voting you can find a list of polling locations and hours right now on ksat.com early voting ends on june 1st election day is saturday june 5th americans hitting the road for memorial day will be paying more at the pump than in the last five years the national average for the price of gas just more than three dollars a gallon the u.s hasn't seen prices this high since 2014.
At least some of the price increases left over from the cyber attack on the colonial pipeline earlier this month while that supply pipe is back in full operation some gas stores in the southeast aren't fully stocked yet aaa expects more than 30 million americans will travel on memorial day weekend big travel weekend weather around here mostly agreeable i i do think it's going to be very sticky and humid as it usually is through the weekend and really that's not going away anytime soon highs upper 80s right near 90 just the off chance of a few showers or storms here and there we'll keep you updated don't worry about that right now thank you adam and thanks for watching the six o'clock news see you back here on the nightbeat at 10.