happening now the san antonio children's shelter put on notice by the state there are concerns about safety inside that facility we've got the latest coming up the dps investigating allegations a lobbyist used a date rape drug on a state capitol staffer the fallout in austin and reaction from a local lawmaker and peaceful protesters demanding transparency after a law officer shoots and kills andrew brown in north carolina his family's reaction after they see the body cam footage next dreaming of a vacation to paris or maybe rome there are indications that may be possible as early as this summer we'll explain coming up we're tracking this next upper level disturbance that's headed our way it looks like it'll bring parts of south texas some much needed rainfall i'm going to time that out for you and much more coming right up news at five starts right now and first at five the deadline is now late last week the texas department of family and protective services put a placement hold on the san antonio children's shelters emergency shelter known as the cottage that hold means the state is stepping in to find new placement for children that are currently there in a letter sent to the children's shelter the texas department of family and protective services says the shelter rejected a total of nine children into its care in two separate instances which the department says not only violates contractual obligations but threatens the safety of the children the president and ceo of the children's shelter released a statement that reads in part quote due to the capacity crisis we are facing across the state the emergency shelter has tried to provide care and accommodations for much older youth which is difficult to do at the cottage we are working with our network of providers to move all children to other placements by the close of business monday which is about 30 seconds from now we'd be that was not in the not in the letter i just ad-libbed that part we believe this is the best course of action for all end quote again the deadline is five o'clock today will continue to follow this still developing story the state capital tied to a criminal investigation that is launched regarding allegations a lobbyist drugged a female staffer off-site as jessie dicoyado explains news of these claims are prompting one san antonio lawmaker to call for changing the culture at the state capitol that she says led up to this it didn't happen here but the state's seat of power was left shaken by allegations involving a staffer a lobbyist and rohypnol best known as the date rape drug that easily dissolves in the drinks of the unsuspecting i will say i was appalled and disgusted when i heard the news very disappointed i am disgusted that this sort of predatory behavior is still taking place in and around our capital speaker dade filon's impassioned speech on the house floor went on to call for change we can and we must be better when it comes to changing the culture in this building welcomed words yet they were met with deep skepticism the culture just hasn't changed and i'm very disheartened about what's what's occurred state representative mikhail says harassment incidents have occurred every year she's been there it's a constant thing and and we deal with it every session and here we are again the house speaker is now calling for in-person sexual harassment training signage throughout with hotlines and emails to report any incidents victims shouldn't have to decide between their career and coming forward that has to change yet with long-time lawmakers and their staff shielded by what minhatis calls a shroud of secrecy it's never going to change and and you know the public needs to be aware of it jesse de guyato case at 12 news a san antonio homeowner had a rather rude awakening this morning a man breaking into his home sapd says the suspect had already gotten inside several homes in the same area but when he got to this one on a deer bluff near southeast military and south w white road on the southeast side the homeowner who was sleeping woke up and fought back at one point police say the homeowner got a hold of the suspect's gun and fired several shots the suspect took off running was arrested shortly after the homeowner was taken to the hospital for head injuries and is expected to be ok the search continuing for people involved in a shooting last night san antonio police say a man was shot during an argument at an apartment complex on south general mcmullen near kennedy park this happened around 9 30.
The victim told officers he was walking backwards yelling at a group of men when shots were fired the man was taken to the hospital is expected to be ok so far no one has been arrested a fire at a northeast side home under investigation san antonio firefighters responding to flames at a home in the 7 thousand block of elusive pass around 1 30 this morning it's not far from 1604 and lookout they say the fire caused about 300 thousand dollars in damage the home is now considered a total loss we're told everyone inside the home made it out safely for now they're having to make other living arrangements the cause is unknown a couple of employees at a convenience store getting off to a shaky start to their work week a man is in police custody after he broke into the 7-eleven at fair avenue and i-37 on the south side and started attacking employees with some screwdrivers it all happened before the store was even open could have ended up being much worse had it not been for a man passing by on his bike who stopped to help man they were so terrified they were they were crying and screaming for help and i know what else to do but to go in and help them mario garza says he doesn't know what prompted the attack but he says it didn't seem like the suspect was after money or anything else other than a nick on his hand garsa is ok the suspect had a cut on his hand was taken to the hospital to be checked out the employees are all ok a major announcement on the demand for change in police brutality specifically in the death of brianna taylor today attorney general merrick garland announced the justice department is investigating the louisville police department the investigation will assess whether louisville police engage in a pattern of unconstitutional practices like stops searches and seizures brianna taylor fatally shot by louisville police last year while they were serving a no knock warrant in search of her boyfriend she was 26 years old meantime growing calls for answers in elizabeth city north carolina where andrew brown jr was shot and killed by a police officer last week today his family viewed some of the body camera footage for the first time and as abc's arena roy explains they're now demanding answers we do not feel that we got transparency the family of andrew brown jr has now watched his final moments unfold on body camera footage behind closed doors but were only able to view a redacted version with some officers faces blurred we only saw a snippet of the video why couldn't the family see all the video [Music] they only showed one body cam video even though we know there were several calls for transparency growing louder peaceful protesters demanding the full raw video be released to the public if we don't have transparency we can never get to accountability and if we never get to accountability we can never get to healing and trust brown was killed last wednesday in elizabeth city as deputy sheriffs attempted to execute warrants related to felony drug charges we've got one male 14 years of age a neighbor who says she witnessed the shooting says brown did not pose a threat to the officers when they opened fire he was nonviolent anybody that knew him would tell you that he was driving away if any of my deputies broke any laws or violating policies that come out through this investigation they will be held accountable the pasqua tank county attorney releasing a statement saying in part officials are continuing efforts to get a court order that would allow the video to be released to the public officials have placed seven sheriff's deputies on paid administrative leave as they investigate what exactly happened one of the attorneys representing brown's family says they were told by investigators that no drugs or weapons were found at the scene rena roy abc news new york the u.s census bureau has released its first set of data from the 2020 head count it shows the u.s has grown to more than 333 million 449 thousand people according to the census that is a 7.4 percent increase the second slowest jump ever however that count will impact congress in a big way california has lost a congressional seat for the first time in 170 years meantime texas gained two the census numbers will be used to redraw political maps to account for shifts in the population more numbers are expected to be released later this year a reminder now if you haven't voted in the city election yet the early voting period ends tomorrow polls are open until 8pm but tonight and tomorrow more than 56 900 ballots have been cast so far the mayor's seat 10 council seats and props a and b are on the ballot you can view a sample ballot right now on ksat.com election day is saturday may 1st this saturday taking a look at the daily covid19 numbers in bexar county metro health reporting 233 new cases no new depths today there are 262 covet positive patients in the hospital 80 in the icu 50 people on ventilators more than 750 000 people have had at least one dose of the vaccine 497 266 people are now fully vaccinated as the daily pace of vaccinations in the u.s appears to be flattening public health experts are struggling to get more americans vaccinated meanwhile the u.s is also helping india where an explosion of covet cases overwhelming the health care system there abc's andrew dimbert has more new developments on the covid vaccine front the white house announcing the u.s is set to release 60 million astrazeneca vaccine doses to other countries astrazeneca is not authorized for use in the united states we do not need to use astrazeneca in our fight against covid over the next few months in india a dramatic surge in cases the country ravaged by a wave of infections hospitals in delhi forced to turn away patients there isn't enough oxygen or hospital beds to treat the sick president biden speaking with india's prime minister about u.s support to help the nation fight the pandemic there the white house set to deploy vaccine materials and ppe to india as its health system reaches the brink of collapse at india's request we are exploring options to provide oxygen and related supplies meanwhile here at home the johnson johnson one doe shot is back in business after an 11 day pause due to rare blood clots in some people who received it the vaccine never conclusively linked to those clots but now the dose comes with an updated fact sheet this after the cdc found out of the almost 8 million doses of the j j vaccine only 15 women suffered from incredibly rare blood clots dr anthony fauci telling americans the benefits far outweigh the minimal risks we've looked at it now let's get back and get people vaccinated but getting americans fully vaccinated isn't without challenges a new abc news washington post poll finds 73 percent of those not yet vaccinated say they will not take the j j shot and nearly a quarter of all americans surveyed say they don't want to get a shot at all and there's now growing concern that americans aren't getting the second dose of one of those two dose vaccines the cdc says some 5 million americans may have already missed the recommended time frame for getting that second shot andrew dembert abc news washington meanwhile wellmed is resuming its use of the johnson and johnson covid vaccine this week starting wednesday they'll begin administering the j and j vaccine at both of their vaccination sites they currently have about 1900 doses available you can call the number on your screen to set up an appointment the johnson johnson vaccine is the only one dose option that's currently available decent amount of cloud cover out there today but we still started at 67 and made it up to 87 for the high temperature which is four degrees above average you look at the readings right now 83 eagle pass 87 seguin and you get to panamaria 87 as well leon springs at 78 it really depends on how much cloud cover you've had in your individual neighborhood in terms of temperatures bulberty 85 and wind crest now at 84.
This evening mostly cloudy and the clouds are actually going to get lower in the sky and we could have a little bit of drizzle by sunrise tomorrow morning but it shouldn't be a big deal becoming humid it's going to be really sticky later tonight and into tomorrow and get ready we've got a new upper level disturbance headed our way looks promising for rain chances more on that coming up thank you adam the european union considering when to reopen its doors to american travelers once again what you need to know now the deals you might come across and just how soon you could be backpacking through europe next all right if you're looking to plan a big vacation you may be able to put europe back on the list the european union reportedly working to welcome vaccinated u.s travelers as soon as this summer most non-essential travel has been banned for more than a year now but as 12 on your side's maryland mortgage reports vaccinations are the key to easier travel their trip to san antonio complete al and pam silsley wouldn't mind seeing italy or paris would you consider going as early as this summer heck yeah they may be able to the european union will welcome fully vaccinated american travelers this summer according to the new york times who spoke to the president of the commission i would expect there to be a huge surge in new bookings for europe travel this summer as a result travel expert scott kai says that's what happened when iceland and greece opened their doors so how will the countries know if you've even been vaccinated well that's where the so-called vaccine passports or certificates come in countries and the airlines are discussing how to implement them keep your white cdc card in a safe place make sure you don't spill anything on it make sure you don't lose it because that's going to be your past to be able to visit europe and other places this summer without having to have any negative tests or or quarantine upon arrival besides paper they're looking at apps to show your proof on your phone but with big demand will there be deals kai says yes because airlines will add flights now he says you can book a summer round trip from san antonio to dublin ireland for 353 dollars and a round-trip flight to spain 526 the eu has not given a date for reopening but because summer tourism is huge there kaise expects it will be soon marilyn moritz kset 12 news look outside with live cam this afternoon beautiful weekend and monday kind of feeling like a monday just breaking out there it's kind of odd like there was some sun but most of it's been overcast but we liked the weekend we love the weekend let's just focus on that the weekend was spectacular it was good you could get some yard work done or just get outside and play i had high hopes and aspirations for yard work just didn't exactly come to fruition you were playing well you know daughter and her friend let's go to the neighborhood pool okay who might argue let's go i can get out of this let's go play and have some fun so anyway took advantage of that a few showers are ahead of us the next couple of days i like what i see in terms of rain chances but our storm chances really peak come wednesday night on into the very early morning hours on thursday and as for temperatures we're not going to see a big spike or a big drop we're mostly going to be in the 80s over the next seven days so let's start with a look at our rain chances and talk about this and time it out for you you look at the cloud cover there is plenty of it a lot of it coming in from the southwest it was coming and going throughout the day today but it kept us from getting too hot and too warm out there and this is all mid and upper level pacific moisture that's moving our way which is good it's going to help to saturate the entire column of air above us in the days ahead now what we're focusing on now is this upper level disturbance that's currently over northern nevada that's going to drop southward and very slowly work its way over texas already it's causing a lot of precipitation there throughout the rockies and even parts of the pacific northwest we anticipate it to bring some decent precipitation here to south texas as well in other parts of texas additionally not just our neck of the woods so let's time this out in terms of the future cast and just don't focus on the exact placement of the showers and thunderstorms here as we go through time just the mere fact that they're represented at various times of day tonight increasing clouds low clouds to start the day tomorrow maybe a sprinkle or two we get into tomorrow midday and afternoon 11 a.m noon 3 p.m a few thunderstorms could pop up and especially west of i-35 tomorrow whatever does develop has the chance of becoming strong to severe we get into tomorrow night we'll have some hit or miss showers and thunderstorms same goes for on into early wednesday morning some scattered widely separated activity this is good because it's an unsettled weather pattern rain chances are up but they could come at a cost with a few isolated storms of course that's always a caveat this time of year the main event though right now still looks like wednesday night so let's take you on into midnight thursday so we're talking between about 10 pm wednesday and about 2 3 a.m thursday that's when we should have the most lifted energy a lot of moisture in the air to squeeze out and we should see the most widespread showers and thunderstorms again that's wednesday night so overnight wednesday into very early on thursday morning as for accumulations of course this map is very general and vague but it just it illustrates the fact that we could see over an inch to two in some parts of south texas where we get some of the heaviest downpours won't surprise me at all not everybody is going to see that though 85 right now dew point is 61 dew points are on the rise it's going to be very sticky late tonight and especially early tomorrow we're mostly in the 80s right now as i mentioned before this evening pretty uneventful temperatures gradually falling off through the 80s and 70s we'll start the day tomorrow at 70.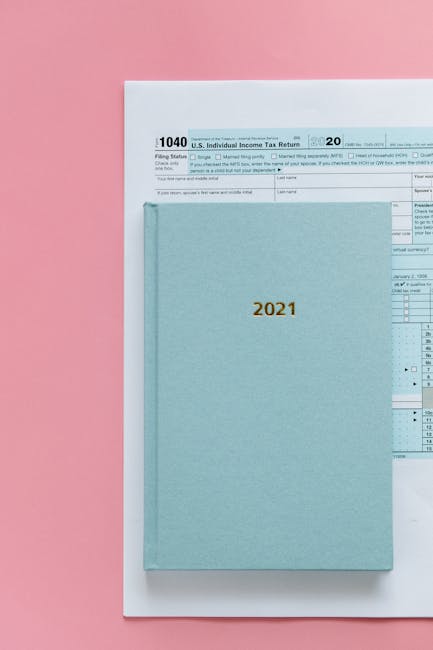 40 percent chance of showers and a few thunderstorms throughout the day tomorrow 85 the high temperature rain chances peak wednesday night and then into thursday we're looking at some gusty winds even wednesday and thursday prepare for gusty winds and thursday we should dry out a bit in the afternoon all right some things to watch this week thanks adam all right when the spurs traded away kawhi leonard they got demar derozan back a lot of people forget they also got yaakov pearl that's right has been a pleasant surprise in my opinion not a well-known name for spurs fans but is making a name for himself as we speak by defending the rim and also attacking the rim and if that wasn't enough his free-throw shooting is vastly improved when we come back what is yakupurdo's ceiling he will tell us and a cowboy star in fact legend retired coming up our san antonio players continue their four-game road trip on the east coast now starting with the wizards in washington tonight that's after they were able to hold out the pelicans in new orleans on saturday night 110 to 108 behind an unbelievable performance by demar derozan almost didn't play with a right quad contusion it's a very good thing he did as derozan saved his best for his last scoring 11 of his team-high 32 points in the final seven and a half minutes of the game including taking his game right at pelican star zion williamson who had a game-high 33 points to keep the spurs at number 10 now and in playoff tournament contention and putting more space between them and new orleans who are now at number 11.
But the play of yakuperla in the middle has been nothing short of amazing in fact you could call him the most improved player of the year for the silver and black he missed a new career high in blocks when he finished with five against new orleans and had a shot at number six but derek white came in from the other side when jackson hayes decided not to challenge jakob poder by the way was asked during the team shoot around today what could be his ceiling now that he's taking off because i don't really measure my performance by my stats i think the stats like naturally go up with more minutes but um it's not really something i look at in terms of like value my my uh effectiveness on the court so it's hard to like set a ceiling for myself but honestly i think there there's a lot of room to play so i think i still got got plenty plenty of room to i till i reach myself all right playing eastern conference teams used to be a check mark in the wind column for the most part for the silver and black but not this season even though the wizards do not have a winning record they're still at number 10 in the eastern commerce like the spurs in the west and in contention for the playing tournament for the playoffs and they are coming off a eighth win in a row last night against the cavaliers the game was tied at 108 all late in the fourth quarter when the wizards go on an 8-0 run to close out the victory russell westbrook to daniel gaffer for the two-handed slam and then westbrook drains the long jumpers wizards win that one 119 to 110.
Next up for the spurs will be underway in just a matter of minutes 6 p.m highlights for you tonight on the night beat pro football coverage powered by davis laugher after 11 seasons with the dallas cowboys shawn lee has decided to retire for the nfl telling us it was a complete honor and blessed to play for great coaches and teammates that i love like brothers although lee fought back from injuries many times when healthy the two-time pro bowler was one of the top tacklers in the league and he said in his closing statement today's retirement statement he said he owes a lot to the trainers they earn their money with him yeah it's going to be hard to think of him as not part of the team maybe coach lee someday what do you think okay that makes sense yeah thanks greg we'll be right back that is all of our time for now thanks for watching the news at five world news is next and we'll see you right back here at six o'clock you