In 2019, the North American
waste management market reached $208 billion. Strict
environmental regulations as well as a surge in the amount of
waste produced is expected to expand the market even further.
By 2027, the waste management market is expected to grow into
a $229 billion industry. Anytime when I'm going to a
landfill I talk to my kids and I talk to my son and daughters,
yucky, you're going to come back as a smelly. I told them, You
smell the trash and I smell money. America remains one of the most
wasteful countries in the world generating 239 million tons of
garbage every year, about 16 or 1700 pounds per person. While
some view it as a threat to our environment in society, others
see it as an opportunity. It's a profitable industry. It's
a difficult industry, but it is profitable. If done right and I
think that is why there are so many private companies that are
involved in waste management.
Thanks to advancements in modern
chemistry and the support from the government landfills have
seen astonishing financial success in recent years. Raking
in millions of dollars in profit. Private solid waste
management companies like Waste Management and Republic Services
have shown significant growth over the last five years. They've learned how to be best
in class businesses. And as they did that, what you saw was this
growth occurring in new customer growth, new business formation
linked with consumerism, consumer engagement housing, and
the garbage industry. Publicly traded stocks outperformed the
market handily between 2015 and 2019. And underpinning it is a
meaningful improvement in their free cash flow conversion. So how exactly are landfills
turning profit out of garbage, and just how much money can be
made.
When people think of landfills,
they usually imagine an endless field of garbage emitting a
terrible odor and housing all manner of pests. But modern
sanitary landfills today are much more nuanced and a lot less
smelly. A modern landfill is a civil
engineering marvel. These are extraordinarily well engineered,
they're designed to protect human health and the
environment, and at the same time, contain and manage the
waste that we generate at four and a half pounds a person per
day in United States.
If you walk towards the landfill
and there is a smell, that means they're doing something wrong. Strict regulations and the work
by the EPA have changed landfills to become more modern
and sanitary than ever. The Solid Waste Disposal Act of
1965, combined with the Resource Conservation and Recovery Act of
1976 dramatically expanded the federal government's role in
managing waste disposal. Open dumps where garbage is
dropped off without any protection are now illegal. When
waste is brought to a sanitary landfill, they are disposed into
an open section known as the cell. This cell is protected by
a layer of reinforced plastic known as the liner that prevents
any harmful liquids from leaking out.
Any liquid from the waste
is collected at the bottom of the landfill and is removed via
a series of pipes gravels and sand. Meanwhile, above ground
trash is constantly compressed within the cell using bulldozers
and other compaction equipment using daily covers to protect
the trash from sun, rain and pests until the cell reaches its
max capacity. Once that happens, either a new cell begins on top
or a final cover is placed over. The site is then continuously
monitored for up to 30 years to ensure everything is
environmentally sound. There is the potential for the
miner system to leak, for example, over long periods of
time, and probably more likely the cover system. You know, it's
just going to be subject to that settling and weathering and
different things. So there's potential for gas emissions, you
want to be monitoring the landfill as long as there's the
potential for gas or liquid emissions.
Landfills make a majority of
their revenue even before the garbage makes its way to the
pile of trash through a tipping fee or a gate fee landfills
charged trucks dropping off their garbage based on their
weight per ton. This fee acts as the lifeblood of most landfills
across the United States. Shipping fee gets its
connotation because the truck comes in and tips, if you will,
it literally tips up. The trash is driven out of the trailer
through what's known as a walking floor. So tipping is
it's your gate rate it's the price per ton, and that is the
principal source of income. In 2020 municipal solid waste
landfills had an average tipping of $53.72 per ton. That
translates to roughly 1.4 million a year in approximate
average gross revenue for small landfills and 43.5 million a
year for large landfills just from gate fees and tipping fees
have seen steady growth over the past four decades.
In 1982. The
national average tipping fee sat at $8.07 per ton, or about $23
when adjusted for inflation. That's nearly a 133% increase in
35 years. Tipping fees vary widely depending on where the
landfill is located. For instance, the south central
region in the US has the lowest average tipping fee of $39.66
per ton, with some states like Arkansas reporting a fee as low
as $30.53 per ton. On the other hand, the average tipping fee in
the northeast is almost double that at $68.69 per ton. With
states like Delaware reporting a fee as high as $85 per ton. There's a list of reasons but at
its simplest level, is scarce.
So where tipping fees are the
highest, I would venture that you have extraordinarily dense
populations and very few disposal options. The other
difference is, the cost of building done in western
Pennsylvania dealing with rock formations at very shallow level
and I literally go 50 miles west and go to Ohio, the cost of
building a landfill in western Pennsylvania versus Ohio are
dramatically different. While tipping fees make landfill
sound like a risk free business, they are still quite an
expensive investment. It can cost about 1.1 to $1.7 million
just to construct, operate and close a landfill. And there are
financial obligations that must be met even after the landfill
has been closed entirely. There was a major regulatory
change that happened in the 70s called the Resource Conservation
Recovery Act by 1994. Every landfill that was in service in
North America had to adhere to something called Subtitle D
which is the design operation and then the the lifecycle
financial assurance obligations of managing and overseeing that
site for 30 years after closing.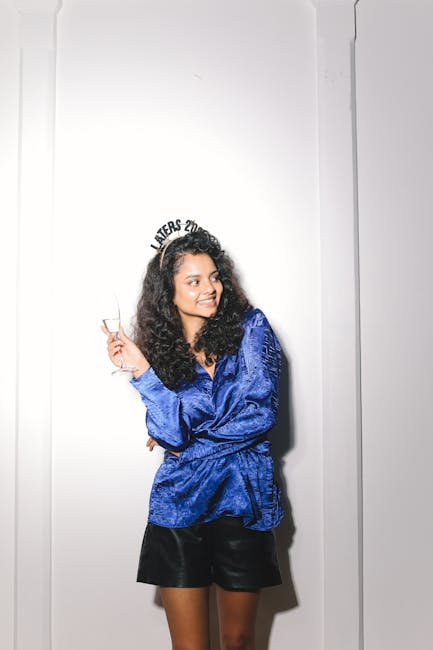 So every business owner, whoever
owns the business, they make money up to the time it's
working. Then even after close up, they have to pay the
maintenance fee, which is around $1 million without making
money for 30 years. That's part of their business operation, so
they need to make money upfront. Today private companies have
replaced municipal governments to own and operate the majority
of landfills across the US. In 1988, about 7900 landfills were
publicly owned. By 2009, that number had fallen to about 1900.
It's now estimated that more than half of all municipal solid
waste landfills are privately owned, with the industry
controlling 85 to 90% of permitted capacity. Landfills are often owned by
private companies. And I think it's because the trend has been
to go larger and larger so that the small neighborhood dump can
exist because the regulation in the sophistication of the design
so we're tending to see large landfills, which would require a
lot of investment upfront.
Two private companies, Waste
Management and Republic Services lead the Solid Waste Management
sector. Waste Management says it owns nearly 300 landfills across
the US, while Republic Service syas it operates just over 180
out of the 2627 landfills across America. Together the two
companies have seen staggering performance in the market. With
both companies stock prices doubling in the past five years. If you take the Great Recession,
and sort of lay the framework of how to garbage perform post the
Great Recession. What what you'll discover there's a five
year window up to 2014 where they did okay. They were you
know they were in the green matching or slightly
outperforming the market but the significant outperformance
begins in 2014 through 2019. They've learned how to be best
in class businesses. And as they did that, what you saw was this
growth occurring in new customer growth new business formation
linked with consumerism, consumer engagement housing, and
the garbage industry public traded stocks outperformed the
market handily between 2015 and 2019. And underpinning it is a
meaningful improvement in their free cash flow conversion. Some government jurisdictions
have also transitioned to a hybrid ownership in places like
Wake County, North Carolina landfills are owned by the
county but operated by GFL Environmental, a private
company.
So if you give it fully
privatized, a private company will try to go through the
regulation but they're meant because they'll be making money.
To me the combination of both is the best choice because that way
city has some control over the landfill company. They will look
at only for the profit. But city also needs to make sure that not
only the profit, the environmental sustainability,
environmental cases and people's life, the key everything is
maintained in the right way. Private companies have also
discovered new ways beyond tipping fees to turn profit out
of their garbage. Landfill mining and reclamation a process
of extracting and reprocessing materials from older landfills
is one of them. Certainly looking at waste as a
resource is the best thing for for the economy.
It's the best
thing for the environment for health. Putting metal in a
landfill just makes absolutely no sense. It's just gonna sit in
the landfill forever and ever and ever there'll be some
corrosion but but it's pretty much gonna sit there. Whereas
metals are so easy to recover and recycle, and and save so
much money and energy and so forth. In 2011, a private scrap metal
company contracted with a nonprofit landfill in Southern
Maine to mine precious metals. In four years, they recovered
over 37,000 tons of metal worth $7.42 million. But it isn't
always a success story. In 2017, the city of Denton, Texas ended
their landfill mining program before could even start after
realizing that the benefits weren't worth its $4.56 million
price tag. According to experts, economics is usually the biggest
challenge to make landfill mining work. There's virtually no way I can
see how that makes money, the commodity values would have to
be at such higher levels than they are today, whatever it is
you're trying to get your hands on.
However, some experts claim that
landfill mining can be profitable if done correctly.
That's because mining can often recover the most valuable asset
of any privately owned landfill, space. You get new tipping fee, right?
You put the trash back into that little mined space. So as if you
build a new landfill without buying a new space. So that
space gives you lot of money, when you start backfilling. Many
people are mining but they are not reusing the space. So they
are saying, oh, okay, we cannot make money out of money. Yes,
you cannot. But if you do the operation, right, you're never
going to be involved, if you will always make money. Modern chemistry has also
allowed landfills to be mined for energy. When trash decays
inside a landfill, it produces methane gas. For decades,
regulations have required landfills to suck out this
highly flammable gas and dispose of it safely. landfill gas to
energy projects, however, use the same gas to produce fuel and
generate electricity for profit. The landfill gas operations that
are known as low or medium BTO which are the predominant form
of capture the gas policy a little but turned into
electricity or steam and then sell it.
Those are good return
on capital projects. According to the US Energy
Information Administration, landfill gas generates about 10
point 5 billion kilowatt hours of electricity every year.
That's enough to power roughly 810,000 homes and heat nearly
540,000 homes each year. It just didn't paper where I was
looking at how much electricity you can generate from landfills
compared to how much energy we're using to produce
electricity. And it's like, less than 1% I mean, it's it's a
minor contributer to our heav demands for energy in the US
But it's you know, it's 1%. So you know, it's, it's helpful
It's every everything counts And if you're going to b
attacking the gas for othe reasons, you might as well g
ahead and do that if you know i it makes sense from an economi
standpoint to generat electricity But it's also a big investment.
Landfill gas to energy projects can cost over $5 million to
build and operate, while revenue from generating energy and fuel
doesn't quite cover the cost, landfills do benefit greatly
from generous subsidies. Many cities went into that
landfill gas to energy because they get the carbon credits, and
they get money from the federal government.
When they are
producing the gas and capturing the gas, they're converting that
into electricity. The amount of gas you're capturing you're
reducing the greenhouse gas emission. That's why government
was subsidizing not only for carbon credits are subsidizing
because you're reducing the greenhouse gas emission pressure
on the environment. The tipping fee combined with
various mining techniques and government subsidies have
together transformed the landfill industry into a booming
business. It's a profitable industry. It's
a difficult industry, but it is profitable done right and I
think that is why there are so many private companies that are
involved in waste management. Solid Waste Management will only
continue to expand as long as there are those who view garbage
as a resource rather than waste. Because when it comes to
landfills, one man's trash is quite literally another man's
treasure. Waste is not a waste but it's a
resource. Because if you don't recycle the plastic if we don't
recycle the paper, if we don't recycle the paper what we are
going to do we are going to go and cut more trees.
If we don't
recycle the plastic we are going to go after more bio product
from gasoline. If we don't reuse the electronic material, we are
going to keep mining virgin material. World has limited
resource. If we don't reuse and recycle these, we cannot talk
about circular economy. That will always be a talk in the
tabletop discussion..