Crowd, bustle, traffic.. These are the inseparable parts of the urban life. Everyone has their own needs and struggles. This is a rape case and it going on for a long time. Rape? Could do something to arrange the money? Not yet, Neelam. But I will arrange it. Ayush asks me daily that when he will go to a reputed school. Dad! Today I have told all my friends that this year I will take admission in a reputed school.
Ayush, that is a very expensive school. I will only study in the reputed school. Or else I will not go to school at all. I will not go to school! – Ayush.. Mr. Bhola.. – Yes. Give me a pen and a paper. Your tea. – Give me two cups of tea also. Sure. Have your started studying? Sit. Look here. Here's your tea. Write down. The bank opens at 9 o'clock. The cash van comes at 2 o'clock. Write down. Today also he went for lunch at 1.30 PM Today also he returned at 2 o'clock. What's the matter? Even today you guys wasted the whole day sitting here. We can't help it, Mr. Bhola. We don't have any job. You are right. Tanmay! What are you doing here? M-Ms. S-Sneha, I was actually.. – What is it? You are following me again, right? Tanmay, I'm giving you final warning. If you repeat this I'll inform your parents. Ms. Sneha, I really like you. I think about you all day long. Ma'am, I want to.. What? Tanmay, leave my hand. Tanmay, leave my hand.
I'm warning you. How dare you misbehave with this girl? – Wait.. I know him. You people may leave. Go home. Please. And forget all this. Focus on your studies. You couldn't bear to see them beating me. Listen to me, ma'am. Here you go. Your teacher is here. What happened, Sneha? Why did you get so late? Nothing important. Kids, start reading chapter 13. I'll be back. Okay? Sneha! What happened, dear? Are you all right? Yes, Dad. I'll go and change. It's almost 1:30 pm Why is he not leaving? Come on, ma'am! Get up! Come here.. – Hurry! Everyone gather in the corner. – Everyone, come this side. Should I ask you separately? Come outside! Sit, quickly! Poor and lower middle-class people are struggling to get a job whereas middle and upper middle-class people are struggling for a promotion or higher package. Everyone is running in the race of life.
But you know, a problem is created when in the race of making money people choose the path of crime. Then it causes a disaster for all the people surrounding that person. Greetings. I, Divyanka Tripathi Dahiya welcome you to this episode of 'Crime Patrol Satark: Women Against Crime.' Take a look. We are showing you live as to how National Bank was robed in broad daylight. And according to our sources they have robbed total two crore rupees. And the security guard, Ramesh Prasad has been shot dead. Sir, two people entered the bank. But guard was shot by a third person who was perhaps keeping an eye outside the bank. Sir, from 1:30 pm to 2 pm we have our lunch break. During that period, two people came inside the bank. Both were armed. Sir, they took cash from the counter. Then they forced me to open the locker. Our security guard, Ramesh would've stopped them.
But their accord shot him. And then they left in a white car. Media personnel are saying that two crore rupees have been robbed. Is it true? – Yes, sir. Show me all the footages between 1:30 pm to 2 pm Sir. – Yes. The registration number of the car is visible in the CCTV footage. Find out all the details about this white car. And circulate the photos of all the three thieves. Sir, from the way they planned this robbery it seems they were professionals. It seems they would've been involved in some crime earlier. It's possible. Scan all the footages of last week. I'm sure one of them would've visited the bank for Reiki. Sir. 'Jai Hind', sir. Sorry, sir. I got a little late. There is a footage in this pen drive of a white car. I need all its details. Contact the control room. And scan all the footages from the CCTVs at traffic signals. Did you know anyone of those three thieves? No, sir. – One more thing. According to the ledgers in two years, you bank has not had more than Rs. 20 lakh deposited. Where did a large sum of Rs.
2 crore come from? Actually, sir, due to a new pension scheme a lot of cash was deposited that week. Who else knew about this? Our cashier, Anil, and I knew about it. No, five people knew it. The two of you and those three thieves. Yes sir. You are right. One of them had said this. Does it mean it is an inside job? No, sir. That is not possible. After all, my entire staff is loyal. And what about you? – Excuse me, sir. Do you want to say that I am a part of this loot? We will find that out after the inquiry. Sir. 'Helpless police! Rs. 2 crore stolen from a bank!' 'Criminals are unrestrained in the city! Helpless police!' 'A bank was looted in the market!' Sir, I am truly unwell. I will go straight to the hospital, sir. How many times will you make the same excuse in a month, Raghav? I am allowing you for the last time. Thank you, sir.
– Listen. I respect your father. That is why I am tolerating you. Otherwise, I would have fired you long ago. Hi! Hi? You said you would be here at 3 pm! My darling is angry with me. It's all right. I have brought a great surprise for you. It will calm you down. Such an expensive phone! Raghav, even your monthly salary is not that much. Sneha, you should commend the generosity of the one who is giving the gift. Keep it. No, I can't keep it. – Please! I said, 'No'. Okay. Fine. Excuse me, mister. Do you have a girlfriend? Yes. – Do this. Give it to your girlfriend. Actually, my girlfriend is not accepting it. Thank you, sir. – Hey, what are you doing? This.. Please, I am sorry. He was joking. That's not the case. Thank you. Hey.. Ayush, did your father come here? His phone is switched off. Where did he go? Idiot! Why did you fire the gun? – Hey! If he hadn't fired the gun, that guard would have killed us! We went there to loot the bank! That man is dead! Now, the police will hunt us down.
This is so wrong! – We have crores of rupees! Yet, he is saying that this is wrong. Make him understand. Listen. What you did was right. Don't worry at all. And you calm down. Calm down. Anand, any leads? – No, sir. We pressed the bank manager and the cashier hard but they're not talking. – Keep grilling them. A bank employee is definitely involved in the robbery. Any information about the while car? It was stolen, from Noida. The owner filed a complaint as well. Sir. Your suspicion was correct. Look at this. The third shooter had made about 4 trips to the bank in the past week. Sir, I bet he came to recce the bank. But the bank manager Satish said he doesn't know any of the three men. Bring in the manager. We need to question him. Right. Chander. Yes sir? – Come here. Any news about the while car? – No, sir. It was last seen at a highway toll plaza. After that, it hasn't been seen at any signal.
I think they ditched the car somewhere and went on foot. Scan every shall, store, house, CCTV footage around the car's last known location. Okay? All right, sir. Sir. – Yes? Somebody is here to meet you. – Send them in. Yes sir. This is your husband? – Yes, sir. This is my husband, Bhola. You guys live opposite to National Bank? Yes. Sir, my son Ayush and I were at home and my husband was at the shop. He suddenly disappeared. I keep trying to call him but it's always switched off.
Him, and two of his friends have robbed the National Bank. They also shot and killed a guard there. What? What are you saying? My husband robbed the bank? He shot someone? No. My husband would never do such a thing. Look at this. Watch. Do you believe me now? Look if you know where he is hiding, tell us. And do you know his friends? No, sir, I don't know them. A bank was robbed opposite to your house.
A shot was fired. And you didn't hear anything? I did. But I was very worried about my husband. So I didn't pay attention to that. Look, this is a serious case. Your husband is suspected of robbery and murder. I swear on my son's life that I don't know anything. Look, we are certain that Bhola will try to contact you. And we can reach Bhola through you. Collect Bhola's number from her and put it on surveillance. And find out its last location.
Go with her. What are you saying? Bhola robbed a bank? He's a very clean cut guy. He has been running this shop for the past 8 years. He has never even raised his voice at anyone till date. How can you say he killed someone? That's impossible. We recovered this note book from your husband's shop. 9 am, Monday. The case van came once at 12 pm and at 4 pm Saturday, the bank closed at 2 pm What are you trying to say? Well, your husband was involved in the bank robbery. This is all the planning. Take a look. Sir, this is not my husband's handwriting. What was this doing at your husband's shop? Sir, this could be the handwriting of the two men you showed me in the photo. I didn't pay much attention but I have seen them once or twice at our shop. You suddenly started remembering things? Look, there's still time. Tell us the truth. Tell you what! All I know is that my husband is innocent. He would never kill anyone. He is being framed. Did he visit our bank earlier? I don't know, sir.
Not only him. He owns a store right opposite your bank. Sir, I am not a localite. I've been transferred to this city only six months ago. And even I joined this branch two months ago. In a short duration, you made many friends as well as planned a robbery. No, sir. You are mistaken. We have nothing to do with this crime. Then how did Bhola and his associates find out about two crore rupees? Only you two had this information. Listen, tell me the truth. Or else you'll end up in jail. Sir. We've find out something. Sneha, I've asked you so many times. Tell me what the problem is. I'm there to solve it.
Raghav, you are my problem. Have you thought about our future? I always do. We and our baby. Let's have an ice-cream. Come on, Raghav! You are always joking! But life is not a joke. You are an ordinary bank employee. How can I introduce you to my family? Tell me – I'm trying to establish a start-up, Sneha. I've been hearing this since a year. When will you establish it? – Don't spoil my mood. And don't vent out your frustration on me. If you have so much problem then why did you come to meet me? You won't understand. Fine. Sir. We found this car by tracing the last location of Bhola's phone. Sir, two kms away, Bhola's mobile was switched off. Show the photographs of all the three robbers to the people of nearby area. Perhaps someone might've seen them. – Okay, sir. Sir. – Yes. – Bhola's two associates have been identified.
One is Bunty and the other, Chotu. Both are ordinary history-sheeters. Bunty and Chotu both are from Meerut. Both have been charged with petty thefts and brawl cases. But till date they didn't commit such a big crime. And Bhola? – Sir, his record is absolutely clean. He never had any fight or argument with his neighbors till date. On the contrary people are unable to believe that he can do something like this. Bhola is running his shop in front of the bank for eight years. What as such happened to him that he had to fire a bullet? Sir, we have asked for the serial numbers of robbed currency. We'll get it by tomorrow.
Okay. Activate your informers. I'm sure they are hiding somewhere in Faridabad. And do one more thing. Last months' phone records of the bank employees.. Scan them. I'm sure some bank employee is involved in this robbery. Sir. Who could it be? – Stay quiet. What have you ordered? – I will tell you now. Just hold on a little. Let me open it. Look at this stunning mobile phone. Police is hunting us and we are hiding here. And he is busy shopping. Chotu, Bunty is right. If we do not act wise we all will be caught. Fine, I will not order anything now. But do not scold me, be gentle. Or else I get mad. Got it? We robbed a bank. We must have some fun! Am I right? Hello – Go to Sector 15, Ring Road. There is a good news. – Fine. Why did Chandar come here all alone? Sir, I was heading home and I heard a gunshot. Did you see anyone? – I saw them running.
I could not see their faces. Hello. – Where are you? Why do you not answer? Tell me, when are you coming back? Who is it? – Who are you? Why do you have Chandar's phone? I am Inspector Sarthak. Chander is dead. So tell me, who are you? Sorry, sir. I am constable Hemant Yadav. Sir, I work for surveillance. Chander was my friend. When and how did Chandar die? We have to find out. Do you live in sector 15? No, sir. I live in Gopinagar. Chandar was about to meet me, he did not come so I called. And Chandar had told me on the phone that he had information about the location of robbers. Where are you? – Near the settlement at Ring Road. We heard that the robbers of National bank are here.
I might get late. Sir, Chandar may have found out about the robbers. And hence they shot him. But why did Chandar not share the intel with us? He knew that robbers were armed. So why was he here all alone? Now go to the settlement and show them pictures of Bunty, Bhola and Chotu. Check their homes. They may be hiding in here. Everyone tries to act smart! It is all over when the police catches. Why not say it to my face then? – Well, here you go! Your carelessness has got us doomed. Or else I.. – What would you do? Act smart and I will smack you. Chotu, back off now. Come. Sir, let me go home. My child is waiting for me. – That's what I'm trying to say. Your husband is already in trouble. Abetting him will also land you in jail. Better spill the beans. Sir, honestly.. I'm not hiding any facts. I also know that my husband can't do anything illegal. Definitely, he must've been compelled. – Compulsion? To rob a bank and murder someone? Sir, what about Neelam? We can't detain her for long.
Let her go. But keep an eye on her. I'm sure she'll try contacting Bhola. – Right, sir. Sir, I'm Hemant Yadav. These three? – No, sir. I never saw any of them. But I'll inform you if I get information on them.. Because Chander was a good friend of mine. There was a senior who used to misplace his glasses every week.
Once, he had placed his spectacles on his forehead. And he was searching for it in the entire office. Children, I've got some important work. So, I'll be canceling the class today. What is important work? If you want, I can teach them today. No. That's not required. Chill. Children, we'll meet tomorrow, okay? Bye. Sir. I scanned the footage and got this. It also has the traffic signal footage. Even Chander was watching this footage. But he didn't tell me that he spotted the car. If Chander saw the car.. If he had the information on the robbers.. Then, why didn't he tell us about it? – Sir. I displayed all the three photos in the slum but nobody recognized Bunty, Bhola or Chotu. But a shocking fact has come after Chander's postmortem. Sir, Chander was being sexually assaulted.. Unnatural sex. According to the postmortem report this was going on for quite some days. This information took the police by surprise. At first, it seemed Chander was killed while facing the thieves. But his activities was throwing a different light.
Going after the burglars without informing his superiors.. Hiding the CCTV incident from the police.. The new fact changed the entire scenario but that wasn't enough.. More shocking incidents were yet to unfold. Sir, there are marks of fingers around the neck. Maybe he died due to strangulation. Maybe Chotu and Bhola killed him. So that they get more shares of the robbed money. Search around the place. See if you can find anything. We don't have time. – You need to use your brain. We don't have time. There is police. – Police! We are doomed. What to do? Come, I know someone who can help us. Let's go. – Come.. Sir, he is Hemant.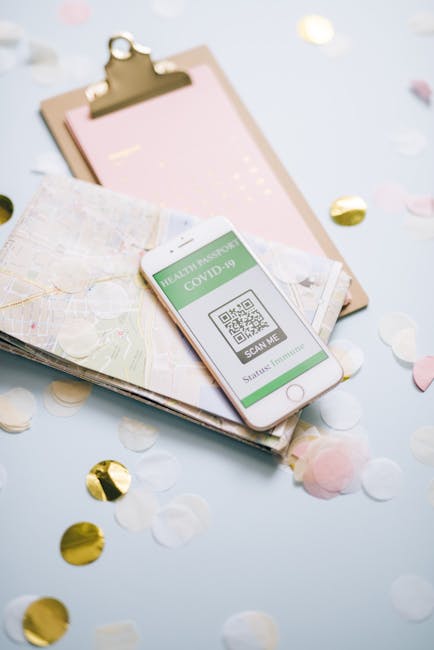 He was a constable in the police surveillance department. I am his landlord. When did you last talk to him? Sir, two days ago. Sir. He was booking tickets to travel to Banaras. Sir, he's from Banaras. But he didn't tell me that he was going there. No, sir, Hemant didn't apply for any leave. And I had no idea that he was going to Banaras. Did you talk to him in the last couple of days? No, he was not coming to office for the last two days. And he was not receiving phone calls either.
Sir, I think there's something really fishy. There must be a conspiracy behind his death. What conspiracy? Actually, his friend Chandar also got killed few days ago. Hemant also died. He was planning to go to Banaras. Girish told me about Chandar's murder. I thought I should share this information with you. Maybe both the murders are connected. Sir, few days back Chandar came to the office to meet Hemant. Chandar, you will not tell anyone. I will kill you if you tell anything to anyone. Hemant, I can't handle this anymore.
It's enough. I will expose everyone now. I will not let you do that. I will not let you ruin my job and my reputation like this. Do you get it! What was Hemant's secret that he could have lost his job and reputation if it was exposed? Sir, was Hemant sexually assaulting Chandar? That's possible. But until we have a solid evidence we can't prove anything. Sir. – Yes. I have checked Chandar's call records. The day he went to the slums to nab the bank robbers.. An hour before that he got a call from Hemant. Was this whole thing planned by Hemant? Maybe he fooled Chandar and called him in the slums.
Then he killed Chandar there. And he made up this false story to mislead us. Maybe he thought that the bank robbery case will be his alibi to cover his crime. But if Hemant is the mastermind then who killed Hemant? We will get his call records by tomorrow. Maybe we will get some clue from there. Was Hemant involved in the bank robbery? No, sir. I don't think so. How's that possible? This is just a blind guess. Do one thing. Go to Hemant's neighborhood and show the people the photos of Bunty, Bhola and Chotu. Our blind guess may turn out to be true. Raghav, saying sorry won't make it up. Please stop calling me. Sneha, I promise you. I will never call you again. Just meet me once. Again you started the same thing! I'm already very stressed. Please stop annoying me. Sneha, please. I have something urgent to tell you. Please meet me once. I will never call you again.
I promise you. Please meet me once. Sir, we show the photos of Bunty Bhola and Chote in Hemant's locality. Nobody has seen them. That means everything went in vain. – No, sir. We have found something very interesting about Bhola. What? Sir, we wanted to admit our son Ayush in a big school. But we were falling short of money. Before three days of the robbery your husband borrowed Rs. 1.5 lakhs from a money lender. He paid the fees of your son with the help of that. Have a look. Rs. 1.5 lakhs! He has borrowed such a huge amount! – Right. That too on a huge interest rate. One thing is clear. He wanted to return the borrowed money by the robbed money. Your husband is playing smart. Sir, I know him better than you. Sir, this loan, bank robbery and shooting a gun. Somebody is making him do all this. Sir, I think my husband is in danger. Please find him. Everything will be clear. Hello. – Hemant's call records have arrived. There's a girl's phone number with whom Hemant was in touch for the last few days.
What's her name? – He name is Sneha. We have found her corpse today morning. Sir, we went to Sneha's home to inquire about Hemant. We were told she went to park for jogging and her phone is switched off. Then we came here and.. The face is burnt due to acid. Was she having an affair? Mostly heartbroken guys do such stuffs. Sir, we are doing inquiry in the park. I hope somebody must have seen her with someone. Okay, I will talk to your senior. Somehow both the cases seems connected. I will tell them to transfer the case to us. – Sir. Sir, we know it's a hard time for you but we will have to do our duty.
This is Hemant. he was a police constable. Before few days of his death your daughter met him. Do you know him? I haven't seen him before. Now about my daughter's death. I just know.. Tanmay has killed my daughter. Who's Tanmay? He's a student of my daughter. He had bad motives. He used to follow my daughter. My daughter was upset because of him. I am sure he has killed.. Yes sir. I used to follow her. But I haven't killed her. Listen, Tanmay. You are a student. That's why I am asking nicely. Otherwise, we so many different ways. Tell me the truth. – Please don't hit me, sir. I stopped following her after few days. Ever since a policeman warned me. – Policeman! – Yes, sir. Ms. Sneha.. This is for you. Wasn't that enough for you? Ma'am, why are you getting angry? I just wanted to talk to you.
– Hey, Romeo! What's going on? You are teasing girls in this age. Shall I lock you up? – Sir, I was just leaving.. You can't. You need a lesson first. Start doing sit-ups. – Sir.. I said starting doing sit-ups. Yes sir. This was the policeman. Ms. Sneha's boyfriend. Sir, I have checked Sneha's call records thoroughly. But I don't think that Sneha and Hemant had an affair. Because, one day before teaching Tanmay a lesson Hemant and Sneha had their first ever conversation. They rarely talked to each other or had a chat after that. What about Chandar and Sneha? They never spoke to each other. Two people met. And they got murdered after a few days. We have to find out why Hemant met with Sneha in the park.
And what their relationship was. Sir, there is a man named Raghav. For many months, he and Neha have been talking to each other frequently. Even at late night. Raghav? Is he her boyfriend? – It's possible, sir. Because on the day when Sneha was murdered Raghav's phone was active in the same area. There is one more thing. He used to work in another branch of the National Bank. But last month he was fired from his job due to his irresponsible behaviour. Is he the mastermind of this plan? Bring Raghav here.
Yes sir. Sneha and I were in a relationship. But I have nothing to do with her murder. Neither with the bank robbery. I have never seen them before. Sir, can I go? – Sit down there. We brought you here for the interrogation. Two crore rupees has been stolen. Two policemen got killed. When your girlfriend Sneha got murdered in the park you were present there. What were you doing there? I had gone to tell her the truth? What truth? I have been fired from my job. But I promise.. I will find another job within a month. Then we will tell your father about us. Give me some more time, please. Are you done? Now don't disturb me. Because these things don't matter to me at the moment, Raghav. I am sorry. I don't know what had happened to her. She didn't care about whatever I said.
Recently, her behavior was very strange. Sir, I thought that there were some things that were bothering her. Things which she didn't want to share with anyone. You lost your job. You will lose your bones too. Tell us the truth. You doubted that Hemant and Sneha was having an affair, didn't you? Therefore, you killed Sneha and burned her face. Who is Hemant? I don't even know him. Sir, I didn't kill Sneha. Hello. Sir, Chandar and Hemant were going through the same situation. According to the postmortem report, it is clear that like Chandar, Hemant was also being sexually assaulted for many days. So far we, thought that Hemant exploited the Chandar. But Hemant was also a victim. Was Sneha also.. – No, sir. Sneha's postmortem report doesn't tell us anything. I don't understand it. What is going on in this case? Usually, it's the women who get sexually exploited in such cases. But in this case, the man got sexually exploited. Moreover, we don't know what was the relationship between Hemant and Sneha.
Hello. – Neelam.. Hello. – Where are you? The police are lying, aren't they? Tell me that they are lying! You should come here and surrender to the police. If I surrender myself to the police they will not spare me. Neelam, I am leaving the city. Where will you go leaving me and Ayush behind? I have no other choice, Neelam. What have you done? You have disgraced your son. Don't say that, Neelam. When we meet I will tell you why I did it. This case was about a bank robbery. But four lives were lost in the process. Shocking news about two policemen being sexually assaulted was revealed. It seems like all these incidents are interlinked.. But it was still a mystery how it was done. Was there really a connection between these incidents? Or was it just a hunch of the Police? The Police were in the midst of their investigations when a shocking information came to light that changed the course of the investigation. Sir, I went though the call records of all the employees of National Bank.
All of them came out clean, except one. Who's the black sheep? His name is Sanjeev. He works under Anil, the cashier. I've noticed one common number in Bhola and Sanjeev's call records. Pick him up. Let's interrogate this guy. Why are you showing me these records, sir? I'm not involved in the robbery. They even held me at gun point. We've brought you in under changes of robbery. Don't think you can be out on bail. You're also slapped you with murder charges. An innocent man died because of you. The guard, Ramesh and two of our constables. Don't pin all these on me, sir. I'll tell you everything. Bhola was visiting the bank everyday.
I noticed him. I though he was planning something big. I came up wait an idea and met up with Bhola. What are you saying, sir? I was visiting just to open an account. I know you're lying. You visit the bank every day. Your eyes scan every corner of the bank. No sir.. Don't be afraid. I'm with you now. Let's do something big together. Bhola introduced me to two of his friends. Chotu and Bunty. You informed them about the Rs. 2 crore coming in to the bank? – Yes, sir. Where are Chotu and Bunty hiding? At one of my friend's house in Ghaziabad. Come on, let's go! Quick! Sir.. – Get them! Sir, we just did what we were told.
The planning wasn't ours. Whose was it? Sir, the business, the good nature that was all a lie. I grinded for 8 years. What did I get? Nothing. I can't even send my child to a school of his liking. I had the bank in front of me, and my pockets were empty. Then one day, Chotu and Bunty met me. Bhola. – Yes? Do you know of any work where we can make good money? You're asking me? I'm on skid row myself. You guys will never make money. You'll cry all your life for money. Bhola, you have a godown full of money in front of you. A bank. Just grab the money. And if you need a gun, talk to me. I'll get you one from my village. Chotu's idea was planted on my brain. That when I decided I'm going to rob the bank. I then began the planning. Chotu and Bunty would leave for the village after robbing the bank, while I'll just plan the thing.
So that nobody would suspect me. Was Sanjeev Shan involved in this? – Yes. He made a profit too. At first, we were looking to rob some lakhs but then we decided on crores. Everything was going well. Only that guard came in before time and ruined everything. And I had no choice but to participate. Why did you kill Bunty? He was getting worried. You two hide out here until your doom. I'm leaving for my village. No, you won't. You'll go to jail and you'll drag us in with you. He doesn't get it. I don't want to! – Stop! Why did you kill Constable Chander? Constable Chander? You guys stay in Sector 15, right? You came to meet him there, right? Sector 15? I never went there. Don't lie. Otherwise.. – Why would we lie to you? We have already confessed that we have killed the guard and Bunty. Had we killed him, we would have confessed, sir. Where is the money? The money is not with us. Who has taken the money then? He is in the police department.
He found us before you. He took the money away and spared us in return. Who is he? – I don't know his name. But he found us because of his fault. He placed an online order for a mobile phone. Why did you do this? – I am gay. I had relations with many men. Even with Hemant and Chander? I got them drunk and raped them.
I made their video to shut their mouth. And so that I could blackmail them. I used to call them whenever I felt like and I used to enjoy with them. I don't know what happened all of a sudden they started threatening me. They threatened me that they would expose me if I didn't stop exploiting them. In the meantime, the incident of the bank robbery took place. Chander was working on that. First, I tracked the robbers, took the looted money from them and called Chander. After Chander's death Hemant sensed that he would be the next target. Hence, he was planning to escape. Before he could escape I killed him too. Why did you kill your daughter, Sneha? Because she was instigating Hemant against me. She saw Hemant's rape video on my phone.
She started threatening me. Dad, I know you are gay. I have no problem with that. But you are a murderer. You are a rapist. And you should get punished for your sins. Dear, I had no choice. You killed innocent lives to hide your secret. But I will expose you now. My daughter posed a threat to me. Had people got to know that I am gay people wouldn't have considered me a man. They would have laugh at me. When your secret will become the headlines how many people will you kill? Look, being gay is not a crime. It's absolutely normal. It's natural. Even it has been decriminalised now. I can understand. A large section of people our society don't talk about LGBT right.
In fact, they don't even understand them. What Naveen did was completely wrong. It happened because he was hiding his life. He felt that people will make fun of him if people get to know that he is gay. People will not consider him a man. But hiding feelings and weaknesses not expressing your fears.. Are these the signs of a man? There is no point in living life in fear. In fact, I want to ask, is it a life? You accept it or not, they are part of our society.
It's important for us to address this issue. We can't ignore it anymore. So that people don't forget about humanity because of their misconception and become criminals. Only then will we be able to make a good and healthy society. I hope people will have mutual respect and understanding I, Divyanka Tripathi Dahiya, will take leave now. We will meet again with a new case. Till then stay tuned to 'Crime Patrol, Satark' 'Women Against Crime.' Preventing attacks on women is the responsibility of every woman. 'Jai Hind.'.